This is The Digital Story Podcast #855, August 9, 2022. Today's theme is "Comeback Kid - Camera Industry May Have Weathered the Storm." I'm Derrick Story.
Opening Monologue
What started with the invasion of the smartphones was compounded by the pandemic, supply chain shortages, bad weather, and an expensive shift to mirrorless technology. But it appears that the camera industry catering to enthusiasts and pros are seeing the future cast in a more optimistic light. And regardless of which brand your prefer, this is good news. More detail on today's TDS Photography Podcast. I hope you enjoy the show.
Digital Photography Podcast 855
Tune-In Via Your Favorite Podcast App!

---

Apple Podcasts -- Spotify Podcasts -- Stitcher

Podbean Podcasts -- Podbay FM -- Tune In
Comeback Kid - Camera Industry May Have Weathered the Storm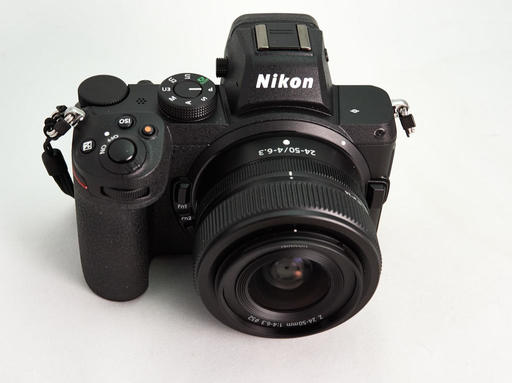 Recent news has had a promising ring to it regarding the camera industry. And the stories are adding up to sunnier days. I thought I'd take you on a stroll down memory card lane and show you a few sites that might just make you smile.
Canon Says the Camera Market Is Looking Up, Shares Plan for DSLRs - FStoppers.
It's no secret that the smartphone has decimated the camera industry for the past decade, but according to Canon, the market may have finally bottomed out, and there might now be reason to look up. It turns out even DSLRs aren't dead just yet.
"Going forward, we expect the professional and advanced amateur segment to expand further and that products will become more highly developed. Accordingly, we expect the overall market to grow from now on."
Furthermore, Canon says they will continue to supply DSLRs as long as demand exists.
Nikon's Q1 results show Imaging Products profits up 48% YoY, revenue nearly matching pre-pandemic results - DPReview.
Nikon has announced the financial results for the first quarter (Q1) of its 2023 fiscal year (FY2023), revealing increased revenue and operating year-over-year (YoY) in nearly every segment, including its Imagine Products Business.
Nikon's presentation materials show the revenue and operating profit of its Imaging Products Business was 61.2B yen and 13.6B yen, respectively, for Q1 FY2023. That's an increase of 22.4% and 47.8%, respectively, compared to Q1 FY2022. Isolated, that's an impressive increase, but Nikon hasn't necessarily had the best couple of years throughout the pandemic, so how does it compare to Nikon's pre-pandemic numbers? Turns out, fairly well.
Financial results aren't necessarily a crystal ball into the future, but Nikon appears to have weathered the brutal economic conditions of the past few years and has set its Imaging Products Business for a sustainable future, even if it's only a fraction of what it was in the peak CaNikon days.
Sigma says its full-frame Foveon X3 sensor 'should be' ready 'sometime this year' - DPReview.
In a recent video interview, published to YouTube, Sigma Corporation CEO, Kazuto Yamaki, confirmed the company is working on a full-frame Foveon sensor that 'should' make its debut - at least in prototype form - by the end of the year.
The 17-minute interview covers an array of topics, including Sigma's strategy throughout the pandemic, its plans to continue supporting DSLR users and other topics. One of the more interesting tidbits, however, comes around the eight-minute mark, wherein the host asks Mr. Yamaki if there's any update on the company's three-layer Foveon sensor.
In response, Mr. Yamaki says 'We are still working on it [...] and are working on the prototype of the three-layer X3 sensor [...] that should be available sometime this year.' He goes on to say 'the Foveon X3 sensor is not a very versatile sensor,' specifically pointing out its low-light performance, 'but if there is a good amount of light, that camera can create very beautiful and impressive photos.'
Panasonic and Leica to Launch Jointly-Developed Mirrorless Camera - Petapixel.
The report comes courtesy of Nikkei, which has found evidence that shows that the manufacture of all small digital cameras has basically ceased across the board. As part of that report, the publication spoke with Panasonic which confirmed that not only has it ceased production of Lumix-branded compact cameras, but that it would also be focusing on the high-end of the market which includes leveraging its partnership with Leica to produce a co-developed mirrorless camera next year.
It is not clear how this new camera will fit in with Panasonic or Leica's current full-frame offerings. The two companies both produce mirrorless L-mount cameras that exist in that high-end space, and whether or not the co-developed camera will replace both lines or be in addition to them was not revealed.
Our Wishlist for the New OM System OM5 - The Phoblographer.
The OM System OM1 broke away from the Olympus name to deliver a list of innovative features in a small package. That list, which includes quad pixel autofocus, IP53 rated weather-sealing, and 50 fps speed, may be exactly what the Micro Four Thirds system needs to remain relevant in an industry now teaming with full frame bodies. But if the OM1 is the company's flagship, what's next for the former-Olympus mid-range bodies?
Early reports suggest that an OM5 is coming in the fall. These reports call for the OM5 to have the same sensor and battery as the OM1, but with a 15 fps burst speed. OM Digital Solutions (OMDS) has not commented on those reports and, as such, those details remain speculation. But, if I could pick and choose what a successor to the Olympus E-M5 Mark III looks like, there are a handful of features I would love to see: a mix of OM1 and E-M5 Mark III features in a smaller, more affordable body.
Final Thoughts
In addition to the stories I've already mentioned, lots more great stuff happening with Fujifilm, Tamron, and others. I feel like mirrorless has been the technology the camera industry needed to spur excitement and sales. And I'm looking forward to a strong second half of 2022 and a wonderful start to 2023.
Peak Design Collabs with Huckberry in Limited Edition Travel Backpack
You can read the entire article on Petapixel.
The backpack shares a lot in common with the original Travel Backpack with one major notable exception: the exterior. The collaboration backpack is available in one color -- a yellow called "coyote" -- and is made from what the two brands describe as premium DWR-coated X-Pac material, which is supposedly extremely durable and waterproof.
X-Pac is a lightweight fabric that is made with several layers that are laminated together into one sheet: nylon fabric, polyester mesh (called X-ply, hence the X-Pac name), and a waterproof film. As described by the manufacturer Dimension-Polyant, the resulting material is designed to be both rugged and comes from a business aimed at sustainability.
The use of X-Pac means that the exterior of the Peak Design and Huckberry collaboration bag is waterproof -- not water resistant. While the bag cannot be submerged and stay totally dry on the inside (the water-resistant zippers have a limit to how much water they prevent from seeping through), the bag will often not require the typical rain cover other backpacks need for a majority of wet weather scenarios.
Like the original, the collaboration backpack has dedicated laptop and tablet sleeves, has padded shoulder straps that pack away, grab handles at multiple locations on the bag, and fits under an airline seat or in the overhead compartment. It is also built sustainably with a carbon-neutral, Fair Trade Certified manufacturing process.
The Huckberry and Peak Design X-Pac Travel Backpack is available directly from Huckberry (limited one per person) for $260, which is $30 more than the standard $230 30L Travel Backpack.
Tell a Friend
I was thinking the other day about how people love to tell me about their favorite podcasts, which I appreciate!
Then, I started thinking, we should be telling our friends about The Digital Story podcast. It's available on every service that's commonly used: Apple Podcasts, Google Play, Amazon, Spotify, and on and on.
If each or our regular listeners told just one friend about this podcast and encouraged them to listen, those should be substantial numbers.
So let's try it! Tell a friend about the TDS Photography Podcast.
THE BEST INSTANT CAMERAS YOU CAN BUY RIGHT NOW
You can read the entire article on The Verge.
Even with the ability to take excellent photos with our phones and instantly share them across the world, there's something magical about the old-school instant camera. With just a click of a button, you can capture a moment in a photo that you can see and touch almost immediately. Images captured by an instant camera aren't as pristine or perfect as modern digital cameras, but their soft images and imperfections are often a big part of the allure.
Yet not all instant cameras are the same, and some of them are better suited for different needs and budgets. That's why we tested some of the most popular instant cameras on the market from brands like Fujifilm, Polaroid, and Kodak.
All of the models featured in our best instant camera guide here are enjoyable to use, but each offers a different set of features at a different price point. As a result, some are more appropriate for a child or the budding photographer, while others are more advanced and provide added creative control (for a price). When it comes down to it, though, we consider print quality, ease of use, and affordability to be the hallmarks of a quality shooter. That's why we picked Fujifilm's Instax Mini 11 as the best instant camera for most people, as it ticks all three boxes wonderfully.
If you're looking for more creative control or features like filters, however, the Instax Mini Evo is our choice, one that boasts great image quality and allows you to choose which photos you'd like to print. Other instant cameras, like Polaroid's Now Plus and Kodak's Mini Retro 3, also offer a variety of advanced creative modes for those who desire more.
Other cameras on the list include: FUJIFILM'S INSTAX MINI 11, INSTAX MINI EVO, KODAK MINI SHOT 3 RETRO, POLAROID NOW PLUS, and the POLAROID GO.
Virtual Camera Club News
Have you been unsubscribed? A number of listeners have let me know that they were unceremoniously unsubscribed from the show. If that happens to you, just go back to the app and click on subscribe.
Inner Circle Members: A big thanks to those who support our podcast and our efforts! We are having a blast at our new Inner Circle hangout, the private group I've set up at DerrickStoryOnline. We'd love it if you join us. You can become an Inner Circle Member by signing up at our Patreon site. You will automatically be added to the new hangout.
My Writing on Medium.com: I now have 51 published articles on Medium.com. And if you haven't visited the site, and enjoy good writing on a variety of topics, I suggest that you may want to take a look. You can just go to the home page and enter "Derrick Story" in the search field. And if you like what you read, then follow me!
The New Donation Kit for Carefree Shipping of Found Film Cameras - If you've discovered a film camera that's no longer being used, our new Donation Kit makes it easy to pack and ship. Just visit the Contact Form on thenimblephotographer.com, click the box next to Donating a Film Camera, and let me know what you have. In your note, be sure to include your shipping address.
Affiliate Links - The links to some products in this podcast contain an affiliate code that credits The Digital Story for any purchases made from B&H Photo and Amazon via that click-through. Depending on the purchase, we may receive some financial compensation.
Red River Paper - And finally, be sure to visit our friends at Red River Paper for all of your inkjet supply needs.
See you next week!
You can share your thoughts at the TDS Facebook page, where I'll post this story for discussion.