This is The Digital Story Podcast #856, August 16, 2022. Today's theme is "Mastering Your Autofocus." I'm Derrick Story.
Opening Monologue
Like many other advanced features on our cameras, we often take autofocus for granted. These days, it works that well. But it's also quite customizable. And it's worth taking a few minutes to wander through the camera's AF menu to tailor its performance to our preferred way of shooting. We'll take a closer look on today's TDS Photography Podcast.
Digital Photography Podcast 856
Tune-In Via Your Favorite Podcast App!

---

Apple Podcasts -- Spotify Podcasts -- Stitcher

Podbean Podcasts -- Podbay FM -- Tune In
Mastering Your Autofocus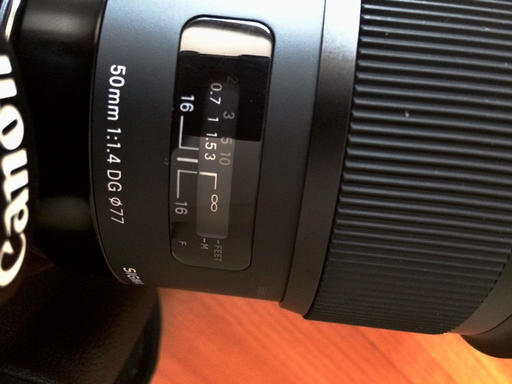 As our cameras have improved, so has my trust in their AF systems. I wasn't that long ago that I relied on S-AF for all of my work. I had been burned by mis-focused shots in the past, and I couldn't afford for that to ever happen on the job.
But things have changed. And I thought it would be worth a review of the common AF settings that are available to us so we can put this wonderful technology to work for us.
Single Frame Autofocus S-AF - Still the most reliable way to autofocus a camera. Place the target square on your subject, press the shutter button halfway to lock in the focus, compose, and shoot.
A variation on this technique is to Back Button Focus. This allows you to focus independently of the shutter button by pressing the AF button on the back of the camera. On an OM-1 for example, go to Menu > AF 1 > AF by half-pressing(button symbol)> S-AF> No.
Continuous Autofocus C-AF - Every camera is a bit different in its implementation, but generally speaking, once you indicate what you want in focus, the camera will continuously focus and refocus for you. I've been using this a lot for my event shooting with the OM-1, almost always in burst mode. It's a great way to capture moving action.
A variation on this is Tracking Autofocus. This usually narrows the continuous autofocusing to a specific subject. Where it goes, so does the camera's AF sensor, literally "tracking" it across the frame or coming toward you. Canons and Nikons do this particularly well. Canon calls it Servo. Olympus lists it as C-AF+TR.
Face and Eye Detection Autofocus - This works well when you only have one or two subjects. The camera identifies their face and/or eyes, and automatically focuses on them. This had improved a lot over the years with things like "right eye" or "left eye" AF.
A neat trick is to set this up with back button focus to quickly enable it and have the shutter button use sensor focusing.
Subject Detection - Now we're getting into some sweet computational photography. In this mode, the camera will look for the subjects that you've indicated, and focus on them.
With my OM-1, the options are: Cars and Motorcycles, Airplanes and helicopters, trains and locomotives, birds, and mammals such as dogs and cats. This works remarkable well.
Manual Focus - You take over the focusing chores and use the focusing ring on your lens.
Another area that I've increased trust is the number of focusing points that I have active. I used to use a single point for all of my AF work. But now I've gone to a cross pattern that incorporates multiple AF points, and I position it in the frame using the jog stick. This protects me when there is slight subject movements right at the moment of exposure.
Final Thoughts
I'm trusting my camera's focusing decisions much more than I used to. I'm still a little hesitant with face detection in crowded conditions, but I do use Continuous, Cross Sensor, and Subject Detection regularly. And the results have been very good.
Fujifilm confirms X Summit event in New York City on September 8
You can read the entire article on DP Review.
Fujifilm has confirmed its next X Summit event will take place in New York City on September 8, 2022. Fujifilm hasn't shared any details about what all we can expect from the event, but we do know we'll be getting our first glimpse of Fujifilm's X-H2 camera.
After announcing its new X-H2S mirrorless camera at its X Summit event back in May 2022, Fujifilm teased the X-Trans CMOS 5HR, a 40MP CMOS sensor it said would be used inside the company's forthcoming X-H2 camera system. Fujifilm didn't further elaborate on what else we could expect from the sensor and the X-H2 it will be inside, but the tagline for the X-Trans CMOS 5HR is '40MP, beyond the format boundaries.' Compared to the 'stacked layer, ultra fast motion capture' tagline used for the X-Trans CMOST 5HS sensor used inside the X-H2S, it's clear the 5HR - and the X-H2 as a whole - will likely focus on resolution and image quality above all else.
It's unclear if any further announcements will be made beyond Fujifilm's new X-Trans CMOS 5HR sensor and X-H2 camera, but considering Fujifilm's current lens roadmap shows its new XF 56mm F1.2 and XF 30mm F2.8 Macro lens still due for 2022 launches, it's likely we'll see some additional details about these optics.
Whatever the case is, we'll be here providing the latest updates as they're announced. In the meantime, mark your calendar for 6pm UTC for September 8, 2022.
For anybody based in or near New York, Fujifilm is holding one of its 'Fujikina' events in the city on September 10th. This will include demonstrations and talks by a series of photographers and filmmakers, as well as a chance to get your hands on some of the company's latest gear. This is the first time Fujifilm has held such an event outside Japan.
Tell a Friend
I was thinking the other day about how people love to tell me about their favorite podcasts, which I appreciate!
Then, I started thinking, we should be telling our friends about The Digital Story podcast. It's available on every service that's commonly used: Apple Podcasts, Google Play, Amazon, Spotify, and on and on.
If each or our regular listeners told just one friend about this podcast and encouraged them to listen, those should be substantial numbers.
So let's try it! Tell a friend about the TDS Photography Podcast.
Not Using Auto ISO? You're Missing Out
You can read the entire article on FStoppers.
Auto ISO is one of those features that I ignored for a long time, considering it not much more than a gimmick. It wasn't until recently that I decided to try auto ISO, and I quickly realized that I was missing out on a valuable and practical feature.
As the name suggests, in auto ISO mode, the camera will pick the correct ISO value for the scene being metered. Initially, the idea of letting my camera pick the ISO value seemed not only silly to me, but also like a genuinely bad idea, since I was afraid of winding up with grainy images if the camera chose a very high ISO. I was also firmly entrenched in a film shooter's mentality, since I grew up in an era when using ISO 800 film was pushing the boundaries of grain and typically only used as a last resort. Obviously, the world changed a long time ago, but as many of us know, old habits die hard, especially for us photographers!
The beauty of using auto ISO is in the customization possible. The camera doesn't simply pick any appropriate ISO for your exposure, but gives you a number of other options to ensure you don't wind up with extremely grainy or blurry photos. In this article and video, I explain how these features work using a Canon EOS camera, but the basics will work with any camera that has auto ISO, although the customization levels will vary by brand.
Once you've set your camera to auto ISO, you can tell the camera the lowest and highest ISO it is allowed to use using the "Auto Range" menu. At first, I thought of the auto range as a high-ISO cap, leaving the low ISO at 100 and setting the high cap at around 3200, which I felt was the most grain I would want to see in my images. I quickly realized that this was not the best way to use the feature and now fine-tune it a bit more based on the specific shooting conditions and not just on acceptable grain levels.
By far, the most common way I use auto ISO is when shooting in aperture priority. In this mode, the camera picks the shutter speed and ISO, and I just dial in the aperture that I want. As a portrait photographer, selecting a wide aperture is almost always my main concern, and with two small children, I find this to be one of my favorite ways to shoot. I love not having to worry about the camera picking a shutter speed that is too slow for fast-moving kids or an ISO setting that's so high my images are too grainy. By dialing in my auto ISO settings, I am able to retain creative control in situations where I don't have a ton of time to fiddle with settings, in other words, any situation where kids are involved! I have found myself using Aauto ISO with aperture priority more and more when I leave my studio and work in natural light, whether it's taking some snaps of the kids or a concert in a dimly lit venue.
Virtual Camera Club News
Have you been unsubscribed? A number of listeners have let me know that they were unceremoniously unsubscribed from the show. If that happens to you, just go back to the app and click on subscribe.
Inner Circle Members: A big thanks to those who support our podcast and our efforts! We are having a blast at our new Inner Circle hangout, the private group I've set up at DerrickStoryOnline. We'd love it if you join us. You can become an Inner Circle Member by signing up at our Patreon site. You will automatically be added to the new hangout.
My Writing on Medium.com: I now have 51 published articles on Medium.com. And if you haven't visited the site, and enjoy good writing on a variety of topics, I suggest that you may want to take a look. You can just go to the home page and enter "Derrick Story" in the search field. And if you like what you read, then follow me!
The New Donation Kit for Carefree Shipping of Found Film Cameras - If you've discovered a film camera that's no longer being used, our new Donation Kit makes it easy to pack and ship. Just visit the Contact Form on thenimblephotographer.com, click the box next to Donating a Film Camera, and let me know what you have. In your note, be sure to include your shipping address.
Affiliate Links - The links to some products in this podcast contain an affiliate code that credits The Digital Story for any purchases made from B&H Photo and Amazon via that click-through. Depending on the purchase, we may receive some financial compensation.
Red River Paper - And finally, be sure to visit our friends at Red River Paper for all of your inkjet supply needs.
See you next week!
You can share your thoughts at the TDS Facebook page, where I'll post this story for discussion.