I just read a good article on 9to5 Mac about a real world scenario with the new iPhone 14 camera. In the post titled, iPhone 14 Pro 48MP photo test slightly changes my mind [Diary] by Ben Lovejoy, the author takes a practical view of Apple's latest handset.
I'm mentioning this because Ben's questions are similar to mine regarding the iPhone 14 Pro. Indeed it is a better camera, but how does it fit in with my current approach to photography?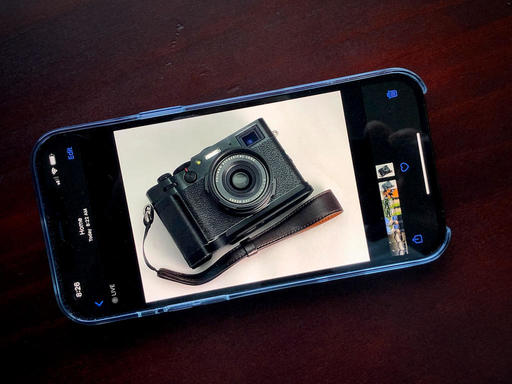 Over the last few years I've spilled a lot of keystrokes praising the iPhone as a nimble backup camera. I tend to pair it with one of my various dedicated devices such as the OM SYSTEM OM-1, Olympus PEN-F, or the Fujifilm X100V. The tandem of iPhone and dedicated camera enables me to travel light, yet cover most of the bases in terms of functionality.
I don't need the iPhone to be my serious RAW-capture camera. That's what the others are for. But I do need it to provide quick candids, stunning panoramas, ultra-wide perspectives, and the occasional movie. My iPhone 12 Pro Max accomplishes those tasks beautifully.
So, even though I'm intrigued by the iPhone 14 Pro's larger sensor and 48MP RAW files, I don't really need them. Seems like these enhancements are for those who want to shoot with only an iPhone. For them, the new handset should be welcome news.
I like cameras, all kinds of cameras. I still have a Contax 159MM 35mm film SLR, a Pentax LX, a Nikon D610 DSLR, various Olympus Micro Four Thirds mirrorless bodies, and the Fujifilm X100V rangefinder. My iPhone will always have a place in this lineup, but it never will replace any of them.
I truly enjoy using the iPhone 12 Pro Max. And it looks like the two of us are going to have another year together.
Product Links and Comments
There are product links in this article that contain affiliate tags. In some cases, depending on the product, The Digital Story may receive compensation if you purchase a product via one of those links. There is no additional cost to you.
You can share your thoughts at the TDS Facebook page, where I'll post this story for discussion.