This is The Digital Story Podcast #869, November 15, 2022. Today's theme is "Scratches, Dings, and Paint Chips." I'm Derrick Story.
Opening Monologue
Most enthusiast photographers go to great lengths to protect their gear. We use high tech camera bags, half cases, aluminum bottom plates, protection filters, lens hoods, and more. But what level of concern is truly important for our equipment? We explore these worries and more on today's TDS Photography Podcast. I hope you enjoy the show.
Digital Photography Podcast 869
Tune-In Via Your Favorite Podcast App!

---

Apple Podcasts -- Spotify Podcasts -- Stitcher

Podbean Podcasts -- Podbay FM -- Tune In
The Story of Kent Porter
In Sonoma County, we have a photography legend named Kent Porter, who has worked as a photographer for the Press Democrat for 34 years. During the past five years, he's been concerned with the effects of climate change here in Northern California.
I think you will find his story interesting.
How Front Element Scratches Affect Your Images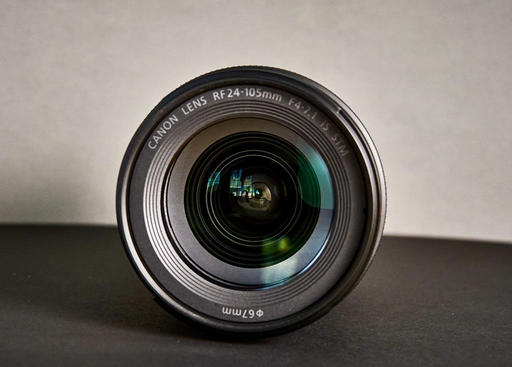 You can read the entire article on LensRentals.com.
To put it simply, front element scratches will reduce the contrast and sharpness of your images, but nearly exclusively at the point where the scratch is on the element. So will you notice these scratches in your images? Probably not. This is because of how lenses capture light. In general, dirt, debris, and damage will be most evident when it's closest to the focal plane (sensor). At lower aperture values (f/1.4, f/2.8, or f/3.5 for example), a front element scratch will be almost impossible to detect, and dust or damage on the actual sensor (or on the rear element of the lens) will appear as a small shadow or possibly a blurry artifact. At higher aperture values (f/16, f/20, f/22, for example), a front element scratch may be a bit more noticeable, appearing as a place with less contrast and hazier. A rear element scratch or sensor scratch will be much more apparent at higher apertures, appearing as a flare, or in some cases, even a black blob. This is why it's easy to test whether or not you have sensor dust - just set your aperture to f/16 or above, point the camera to the blue sky, and press the shutter. You'll likely see sensor dust pretty easily, as dark spots.
To illustrate this point, we pulled some scratched lenses from our repair department's inventory and did some side-by-side comparisons. Example photos are below, and as you can see, both lenses performed near equally to their undamaged brethren. I doubt you'll be able to see any differences between the scratched and unscratched comparisons.
As you can tell from above, you likely won't be able to see the differences between one image and the other, and scratches will have almost no noticeable changes to your images. However, one place where it can have larger effects is when you have flares in your images, so let's look at how each lens performs when we're intentionally flaring lights.
That said, obviously, regardless of these results, no one wants to put a big scratch on the front of their lens, so, it's important to take means of protecting their lens if they can, so here are some tools that can help protect the front of your camera lens.
The Best Filter System I've Tested: We Review the Kase Wolverine IV Magnetic Filter System
You can read the entire article on Fstoppers.com.
The Kase Wolverine IV magnetic system is the best filter system I have ever used when it comes to usability. Nothing comes close to how straightforward and easy this system is.
There are two ways to use this filter system. The first is with a static circular adapter ring that attaches to the lens. This static ring is small, lightweight, and screws on with the filter threads on the front of most lenses. Once it's screwed onto the lens, you can attach multiple circular filters via the magnets in the filters and adapter rings.
The polarizing filter that comes with the pack doesn't have the common dual circular feature that allows it to rotate once attached. Instead, because it's being attached via the magnets, it's never fixed in place and can therefore be rotated to whatever orientation you need.
Additionally, you can attach ND filters on top of the polarizing filter should you need to control the exposure too. In my experience, most people tend to want the ability to shoot with one ND and one polarizing filter. This smaller, static adapter ring offers this ability in what I think is the most user-friendly manner I have ever experienced. It is, without a doubt, the best-implemented filter system I've ever used.
With so many filter systems on the market, it can be difficult to figure out which is best for you. As photographers, many of us have our own personal preferences. Despite this, I find it difficult to imagine anyone disliking this system. Aside from the poor performance of the 6-stop filter, the Kase filter system comes closest to perfect overall.
The polarizer and 10-stop filter system are true standouts amongst many of the options available on the market. Coupled with the fact that this system is incredibly easy to use, it makes for what could be the best option on the market.
The 2023 TDS Photography Workshop Lineup
Inkjet Printing Workshop for Photographers Online Workshop - Nov/Dec 2022 and Nov/Dec 2023. SOLD OUT

Maximizing Your Micro Four Thirds Camera Online Workshop - Feb. 2023.

Ultimate B&W Photography Online Workshop - April 2023

Pt. Reyes In-Person Photography Workshop - May 2023

Infrared Photography Online Workshop - July 2023

Sedona Arizona In-Person Photography Workshop - Oct. 2023

Wine Country in Autumn In-Person Photography Workshop - Nov. 2023
You can sign up for any of these events by visiting our Photography Workshops Page. Inner Circle Members receive a 10 percent discount on all events.
The 2022 Oregon Coast Workshop a Success
Here's a brief overview of the wonderful time we enjoyed together last week.
What's new in the latest Capture One 23 release
You can read the entire article on PhotoFocus.com.
Smart Adjustments - Aimed at portrait, wedding and event photographers, the Smart Adjustments offers consistency in your portraits in just a few clicks with Smart Adjustments. Automatically adjusting Exposure and White Balance to match looks across a series of images. Designed to work where copy/apply could not give consistent results before. Smart Adjustments can be added as a Style getting you closer to one-click editing.
Cull and Import Upgrades - Sort and select images faster with a dedicated function specifically designed for culling. View, rate, tag and browser with zero delays (no preview generation required). View similar images for faster selection on import or with the new dedicated cull view. Specially designed with high-volume photographers in mind, to make finding your best shots faster.
Also: Layers in Styles, Change Capture Time, Improved Performance for Sony Files, and performance enhancements.
My Twitter Account Suspended
Without warning and for no reason.
Virtual Camera Club News
The Nimble Photographer Newsletter is now publishing every Thursday. Readers will enjoy a variety of content spanning from short photo essays, to commentary on weekly events, to reviews of the latest and coolest photo gear.
Inner Circle Members: A big thanks to those who support our podcast and our efforts! We are having a blast at our new Inner Circle hangout, the private group I've set up at DerrickStoryOnline. We'd love it if you join us. You can become an Inner Circle Member by signing up at our Patreon site. You will automatically be added to the new hangout.
My Writing on Medium.com: I now have 51 published articles on Medium.com. And if you haven't visited the site, and enjoy good writing on a variety of topics, I suggest that you may want to take a look. You can just go to the home page and enter "Derrick Story" in the search field. And if you like what you read, then follow me!
The New Donation Kit for Carefree Shipping of Found Film Cameras - If you've discovered a film camera that's no longer being used, our new Donation Kit makes it easy to pack and ship. Just visit the Contact Form on thenimblephotographer.com, click the box next to Donating a Film Camera, and let me know what you have. In your note, be sure to include your shipping address.
Affiliate Links - The links to some products in this podcast contain an affiliate code that credits The Digital Story for any purchases made from B&H Photo and Amazon via that click-through. Depending on the purchase, we may receive some financial compensation.
Red River Paper - And finally, be sure to visit our friends at Red River Paper for all of your inkjet supply needs.
See you next week!
You can share your thoughts at the TDS Facebook page, where I'll post this story for discussion.