This is The Digital Story Podcast #878, Jan. 17, 2023. Today's theme is "The Uncomfortable Reality of AI Generated Images." I'm Derrick Story.
Opening Monologue
In many ways, Artificial Intelligence is a friend to photographers. This technology makes our cameras smarter and our software easier to use. But there's also an uncomfortable side that creates computer-generated images based on text input. I'll explore some of those issues in today's TDS Photography Podcast. I hope you enjoy the show.
Digital Photography Podcast 878
Tune-In Via Your Favorite Podcast App!

---

Apple Podcasts -- Spotify Podcasts -- Stitcher

Podbean Podcasts -- Podbay FM -- Tune In
The Uncomfortable Reality of AI Generated Images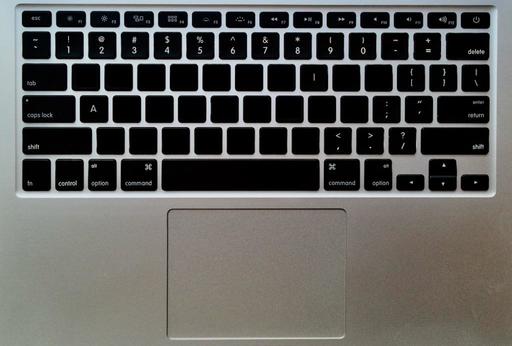 Last week I talked about the popularity of analog photography. In many ways, this could be a response to the relentless march of digital imaging supplanting hand-crafted images.
One surging aspect of digital technology is the AI-generated image. Current software such as Stable Diffusion, Jasper Art, Starry AI, Dream, and DALL-E 2 work by entering a text prompt into a text-to-image generator that produces visuals based on those prompts.
The output ranges from surrealist illustrations to hyper-realistic photos. Much of the artwork I've looked at feels like a really good video game.
Understandably, there has been some concern in the photography community about AI-generated art. Is this something that will eventually replace all of us?
The short answer is no. AI-generated photography will no more replace picture taking than photography replaced painting. They are different art forms.
But that doesn't mean that Artificial Intelligence won't disrupt segments of the photography world. I could see, for example, AI dominating stock photography at some point.
Imagine an art director being able to enter text prompts into a web interface and presented with a variety of options based on those words. That seems quite plausible to me.
I could also see Artificial Intelligence playing a role in social media where people have lots of ideas to communicate, but not necessarily the skills to illustrate them.
But when it comes to documentation, my belief is that photography will still rule the roost. Areas such as real estate photography, education, science, and even portraits will still lean heavily on the tools that we use now.
That being said, there are still some areas of concern for photographers. First of all, where do all those images come from that computers use for machine learning? It is likely that copyrighted work has been used to fine-tune the algorithms that are constantly improving.
And what about distinctive artistic styles? What if a style is learned from a specific photographer, then incorporated into output, but without credit or compensation to its creator? That's troubling.
Here's an interesting anecdote from the article, "Why AI Is a Threat to the Photography Industry" on DIY Photography.
Alex London has worked in Costume and fashion design in New York City for the last ten years. His work is intricate and detailed and a large portion of his work is spent working with Art Directors and photographers on editorial shoots and brand campaigns. He shared with DIYP how he had recently lost a job to AI.
Alex was hired to create some concept work. After agreeing initially to his fee, the next thing that Alex knew was that the company had bypassed his creative ideas and fed a sample of his body of work into the AI. He says that he was shocked at the output that the machine managed to create. "It looked like something that I would have done," Alex says, "which was really surreal," he adds. "Not to put too fine a point on it," he says, "the whole thing feels like yet another way not to pay creatives a fair wage."
There have also been stories in chats online about models being hired for a casting. When they arrived they were shocked to be told that in fact their likeness was being scanned to be used as data for AI software, to help the machines learn as it were. And it's this slightly underhand hiding the truth that is getting people upset. It's one thing to lose work to a computer, but when a whole industry and its related industries crash because of it, we could be in for a world of hurt.
Author Peter Dench expands on these points in his article, The Human Cost of Artificial Intelligence in Photography published in Amateur Photographer.
After less than an hour of my own exploration into image generation I'm frustrated and bored. I can see the potential but ethically it's questionable. Software like Stable Diffusion scrapes copyrighted images from the web, taking aspects from other people's work and recombining them. It's not straight up plagiarism but it feels uncomfortable and certainly doesn't feel like photography.
Mellor is on point. 'One of the interesting philosophical questions about it is that it takes away the eventfulness of photography. When we think about photography you often think about it in terms of someone with a camera who was in some place at some time and they recorded something happening, even if it's a stillness, even if it's nothing, there's a kind of an event of a photograph whereas what these do is they have 'eventless' photography.'
'There never was a time when this was created other than someone like me who has absolutely zero photographic skill, typing in text prompts and pumping out an image.'
I think that clearly some of these issues need to be sorted out. I don't think any of us want to be unwitting contributors to our own professional demise.
While we work through the copyright challenges, there are many AI benefits to our imaging work. I truly enjoy taking pictures with my iPhone and OM-1 mirrorless camera, both of which rely on computational photography.
Using object recognition for search in Apple Photos feels like magic at times. And text recognition is truly useful for fast lookup and information retrieval.
So if we can navigate the potential dark side to Artificial Intelligence in photography, and continue to develop the positives, then we may just survive this latest technology disruption.
NVIDIA's Live Streaming Software Can Digitally Fake Eye Contact
You can read the entire article on Petapixel.com.
NVIDIA Broadcast, the company's tool for live streaming and video conferencing, can now digitally alter a subject's eyes in real-time to make it seem as though they are looking directly into the camera.
One issue with shooting live-streamed video at home for professional use -- and it even crops up in simple video calls -- is that many people are uncomfortable staring directly into the camera instead of either on a script or at other people on screen. While doing so makes the user uncomfortable, not doing so breaks engagement with audiences.
To help solve this problem, NVIDIA has been developing a type of "deepfake" technology that can artificially adjust a subject's eyes to make them appear as though they are making contact with the camera. Called Eye Contact, it improves audience engagement with a subject by simulating eye contact.
"The new Eye Contact effect moves the eyes of the speaker to simulate eye contact with the camera -- achieved by estimating and aligning gaze.," NVIDIA explains. "The eyes retain their natural color and blinks, and there's even a disconnect feature in case you look too far away, to transition smoothly between simulated and real eyes."
Online Printing Workshop Scheduled for March 8, 2023
This inkjet printing workshop will help you tame your printer, enabling you to create beautiful prints and fine art greeting cards. We'll cover paper stocks, printer setups, project design, and even how to choose the best inkjet photo printer for you. Weekly printing assignments with class support will help you hone your skills.
March 8, 15, 22, 29, 2023 - Two Class Options Each Day. Each class is recorded and made available to participants. Plus, class members will have access to our growing online printing community on DerrickStoryOnline.
You can sign up for the printing workshop ($145) by visiting The Nimble Photographer. Inner Circle Members receive a 10 percent discount on all events.
DPReview Readers' Choice Awards 2022: Product of the Year
You can read the entire article on DPReview.com.
And the winner of our 2022 Readers' Choice Product of the Year award goes to the Fujifilm X-H2S, with 34.7% of the total vote. The X-H2S delivers the highest performance in an X-mount camera, thanks to its 26MP stacked sensor. Its much-improved AF system can track complex motion at high frame rates, and a large buffer makes high-speed shooting very usable.
It's also an impressive video tool: it can capture 4K/60p video (and even 6.2K/24p), includes internal ProRes LT recording, and can capture 14-bit video at up to 30p for slightly expanded dynamic range when using Fujifilm's new F-Log2 gamma profile. There's even an optional cooling fan for dedicated video shooters. It's no surprise that DPReview readers chose the Fujifilm X-H2S as their Product of the Year.
As always, thanks to everyone who voted in our polls. We appreciate your participation and couldn't do any of this without you!
Just Released! Photos for macOS Ventura and iPhone Essential Training
With Photos for macOS, you can manage, enhance, and share photos in a variety of ways. It's evolved into a powerful, but easy to use imaging application. And it's free!
In this course, I take you on a detailed exploration of how to use Photos for both the Monterey and Ventura versions, plus tips for iOS as well.
I start with an exploration of the interface, then move into the new features. Noteworthy topics include how to remove duplicates from your library, different ways to use Live Text to transform your camera into a personal assistant, how to search for pictures by object type, copy images from messages to Photos, use Quick Notes with Photos, and automate common tasks with shortcuts and built-in Mac intelligence.
Also included are updates on some of the recent improvements to the importing process, with lots of useful tips for organizing and editing your pictures. (The editing tools are terrific!) Upon completing this course, you'll be working more effectively with Photos for macOS Monterey, Ventura, and iOS.
If you use a Mac and haven't explored Photos for a while, I think you'll be surprised by its power. Take a look for yourself by visiting Photos for macOS Ventura and iPhone Essential Training.
Virtual Camera Club News
The Nimble Photographer Newsletter is now publishing every Thursday. Readers will enjoy a variety of content spanning from short photo essays, to commentary on weekly events, to reviews of the latest and coolest photo gear.
Inner Circle Members: A big thanks to those who support our podcast and our efforts! We are having a blast at our new Inner Circle hangout, the private group I've set up at DerrickStoryOnline. We'd love it if you join us. You can become an Inner Circle Member by signing up at our Patreon site. You will automatically be added to the new hangout.
My Writing on Medium.com: I now have 51 published articles on Medium.com. And if you haven't visited the site, and enjoy good writing on a variety of topics, I suggest that you may want to take a look. You can just go to the home page and enter "Derrick Story" in the search field. And if you like what you read, then follow me!
The New Donation Kit for Carefree Shipping of Found Film Cameras - If you've discovered a film camera that's no longer being used, our new Donation Kit makes it easy to pack and ship. Just visit the Contact Form on thenimblephotographer.com, click the box next to Donating a Film Camera, and let me know what you have. In your note, be sure to include your shipping address.
Affiliate Links - The links to some products in this podcast contain an affiliate code that credits The Digital Story for any purchases made from B&H Photo and Amazon via that click-through. Depending on the purchase, we may receive some financial compensation.
Red River Paper - And finally, be sure to visit our friends at Red River Paper for all of your inkjet supply needs.
See you next week!
You can share your thoughts at the TDS Facebook page, where I'll post this story for discussion.