This is The Digital Story Podcast #894, May 9, 2023. Today's theme is "I Asked ChatGPT 5 Photography Questions - Here's What It Said." I'm Derrick Story.
Opening Monologue
Amid the looming doom and gloom in the photography community about AI, I began to wonder about its usefulness to help enthusiasts take better pictures. I decided to put ChatGPT to the test and ask it 5 reasonable photography questions. How it responded, is the first segment of today's TDS Photography Podcast. I hope you enjoy the show.
Digital Photography Podcast 894
Tune-In Via Your Favorite Podcast App!

---

Apple Podcasts -- Spotify Podcasts -- Stitcher

Podbean Podcasts -- Podbay FM -- Tune In
I Asked ChatGPT 5 Photography Questions - Here's What It Said
AI may still destroy the world. It's too early to tell. But in the meantime, can ChatGPT help us be better photographers?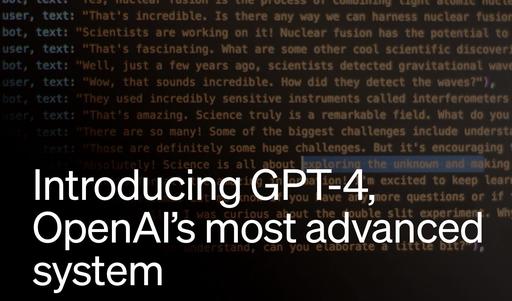 "ChatGPT is an artificial intelligence (AI) chatbot developed by OpenAI and released in November 2022. It is built on top of OpenAI's GPT-3.5 and GPT-4 foundational large language models (LLMs) and has been fine-tuned (an approach to transfer learning) using both supervised and reinforcement learning techniques." From Wikipedia.
I wanted to see how good its photography chops were, so I asked it the following questions. To hear its answers, tune in to the podcast.
When taking pictures, should I use Auto White Balance in rooms with tungsten lighting?

When taking pictures, what's the longest shutter speed I should use without a tripod?

My son started playing PeeWee soccer. What camera, lens, and accessories should I purchase to capture good photos of him?

I am going to start photographing weddings professionally, what software should I use on my computer to organize and edit all of those pictures?

I am considering quitting my current full time job and becoming a professional photographer for a living. What advice do you have for me?
And finally, I asked ChatGPT to write a poem about photography. Here's how it replied.
Imaging Resource is Now Offline as the Camera Website Shuts its Doors
You can read the entire article on PetaPixel.com.
It was first reported back in 2019 that Imaging Resource was to be shuttered but the website was seemingly saved when it was bought by Madavor Media in 2020.
The website operated for a couple of years under Madavor but without Etchells as the editor. That was until the BeBop Channel bought Madavor Media in March 2023. However, when BeBop purchased Madavor it was made clear in a press release that the only publicly traded company for jazz, dance, and theater was most excited about acquiring another of Madavor's brands; JazzTimes.
As PetaPixel's editor-in-chief Jaron Schneider noted in March, "BeBop's focus on theater and music seems to put the multiple photography publications the corporation now owns in a strange spot, as the new owner does not have a history in the niche or even in general technology." Madavor Media also owned Outdoor Photographer, Digital Photo, and Digital Photo Pro.
Imaging Resource was a respected camera review site founded in 1998 and was the only other United States-based photo publication with a dedicated camera testing lab except for DPReview which itself is being closed down by Amazon.
This Week on Live View
"The Square Mile Photography Challenge" by Lawrence Lazare; "The Cameras that Made Me" by Andrew Howe.
Andrew writes: "IThe accepted maxim is that it is "the photographer that makes a great picture not the camera". I have no issue with that, but I think it is an over-simplification. The camera IS just a tool, but people can have a strong relationship with their tools. I am certainly been guilty in the past of spending hours watching or reading views purely as a symptom of Gear Acquisition Syndrome. However, sometimes we start with a purpose and our search is for the tool that will best serve that purpose. If you choose wisely, then sometimes this new tool will not just facilitate your purpose?-?it will inspire it."
If you check out our publication and appreciate what you see, be sure to follow us and clap for those authors. You can find us at medium.com/live-view.
If you're interested in writing for Live View, drop me a line at dstory@gmail.com.
Mylio Photos Is Relaunching as a Free App
You can read the entire article FStoppers.com.
Mylio Photos is about to be reborn as a free app with some options that will have a price attached. Mylio Photos is a complete photo management solution that allows users to easily collect, organize, browse, search, and share their media files, including photos, videos, and documents.
Mylio Photos' AI SmartTag technology can recognize over 1,000 activities, objects, and properties in photos. In an industry first, users can customize the filter's sensitivity to fine-tune results for identifying animals, plants, environments, food, and more. Unlike most other AI tools, Mylio Photos' AI tools run on users' devices without transferring data, providing impressive speed and complete privacy.
Mylio Photos users who want to connect their devices, access their library from anywhere, and automatically protect their photos can sign up for the Mylio Photos+ add-on plan. To get a preview of new Mylio Photos features and functionality coming with spring and summer releases (including the upcoming Version 23 update).
Mylio runs on Mac, Windows, iPhone, iPad, and Android. The version that connects all your devices is a subscription option, at $99 per year.
Virtual Camera Club News
The Nimble Photographer Newsletter is now publishing every Thursday. Readers will enjoy a variety of content spanning from short photo essays, to commentary on weekly events, to reviews of the latest and coolest photo gear.
TDS Workshops! - You can sign up for available workshops by visiting The Nimble Photographer. Inner Circle Members receive a 10-percent discount on all events.
Inner Circle Members: A big thanks to those who support our podcast and our efforts! We are having a blast at our new Inner Circle hangout, the private group I've set up at DerrickStoryOnline. We'd love it if you join us. You can become an Inner Circle Member by signing up at our Patreon site. You will automatically be added to the new hangout.
My Writing on Medium.com: I now have 90 published articles on Medium.com. And if you haven't visited the site, and enjoy good writing on a variety of topics, I suggest that you may want to take a look. You can just go to the home page and enter "Derrick Story" in the search field. And if you like what you read, then follow me!
The New Donation Kit for Carefree Shipping of Found Film Cameras - If you've discovered a film camera that's no longer being used, our new Donation Kit makes it easy to pack and ship. Just visit the Contact Form on thenimblephotographer.com, click the box next to Donating a Film Camera, and let me know what you have. In your note, be sure to include your shipping address.
Affiliate Links - The links to some products in this podcast contain an affiliate code that credits The Digital Story for any purchases made from B&H Photo and Amazon via that click-through. Depending on the purchase, we may receive some financial compensation.
Red River Paper - And finally, be sure to visit our friends at Red River Paper for all of your inkjet supply needs.
See you next week!
You can share your thoughts at the TDS Facebook page, where I'll post this story for discussion.