This is The Digital Story Podcast #895, May 16, 2023. Today's theme is "Scouting for a Photo Shoot Is a Photo Shoot." I'm Derrick Story.
Opening Monologue
I've been exploring some of the most beautiful corners of Northern California in preparation for our Pt. Reyes Photography Workshop that begins this week. I love scouting missions. No pressure, no timeline, no expectations. Just looking for the best places to bring my crew for their upcoming shoots. But if it's just a scouting mission, why do I always come home with such great pictures? We'll find out why on today's TDS Photography Podcast. I hope you enjoy the show.
Digital Photography Podcast 895
Tune-In Via Your Favorite Podcast App!

---

Apple Podcasts -- Spotify Podcasts -- Stitcher

Podbean Podcasts -- Podbay FM -- Tune In
Scouting for a Photo Shoot Is a Photo Shoot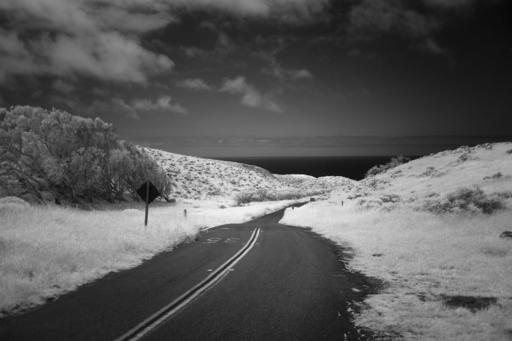 So, technically, a scouting mission is designed to find great locations for photo shoots and decipher the best time to return for optimal results.
Typical scenarios include locations for movie making, ideal spots for portrait shoots, hidden treasures for photo workshops, or great vantage points for wildlife and landscape photography.
The thinking is that you can scout any time of day, in any weather condition because that isn't the real shoot. You gather the information, look up a few things, then return when the conditions are ideal for your project.
And that's what makes scouting missions so fun. Basically you're just following leads, exploring tips, and sometimes just wandering aimlessly out in nature. I like to pack a lunch, plenty of water, and an extra layer so I don't have to return to civilization any earlier than absolutely necessary.
I do bring a camera, of course. My favorite for these days is the X100V with a couple specialty filters. The camera is light, versatile, and records great pictures. My iPhone Pro Max fills in the gaps.
I think there's a bit of a psychological thing going here, however. Because I don't feel the need to capture great images, I always seem to do so. I guess you could say that the pressure is off, and the bar is set low.
Listen to this audio segment I recorded out at Tomales Point last week when scouting for the workshop. I had just completed a hike on a beautiful day, captured lots of pictures, and had returned to the car where I was sitting with the hatch up watching the world go by.
[Insert audio here]
I don't sound very stressed, do I?
That got me thinking about frame of mind and our approach to photo shoots. Maybe there's something to lower expectations. What if we just go out with out camera and have fun?
I was taking pictures with a pro mist filter, R72 IR filter, switching to B&W film simulations, playing with weird angles, and just sitting on the ground. I never really cared about how good any of those shots would be. I was like Rainman with an expensive camera.
After playing with a handful of images on the computer back at the house, and really enjoying the pictures, I decided to look up other scouting trips. And darn it, if I really didn't like those photos as well.
I'm beginning to think that Scouting for a Photo Shoot Is a Photo Shoot. All I have to do is forget that fact the next time I pack up the car to go exploring.
Amazon sues its own Marketplace sellers for selling fake Canon batteries
You can read the entire article on DigitalCameraWorld.com.
Canon USA and Amazon.com have filed a joint lawsuit against sellers of counterfeit Canon camera batteries and chargers sold through Amazon.com. The statement from Canon (opens in new tab) specifies that the joint lawsuit was filed with the United States District Court for the Western District of Washington against 29 Amazon accounts selling fake products, infringing Canon's trademark rights.
The fact that Canon is pursuing trademark infringement is to be expected, as fake Lithium-ion batteries and substandard charging equipment being fraudulently sold with Canon branding could well be dangerous for unsuspecting end users. More surprising is that Amazon is jointly filing the lawsuit, as it's Amazon's own platform that's facilitating the sale of these counterfeit goods. If Amazon already had tighter control over its Marketplace seller listings, this issue could well have been prevented before fake products could ever reach buyers.
With this lawsuit in progress, you might therefore assume Amazon had now removed all dubious Canon-labelled listings from its Marketplace platform. However when we did a quick search for 'Canon battery' on Amazon.com, we found several suspicious products still prominently listed for sale. These items feature images of batteries clearly embossed with the Canon logo, but there are several clues that hint that these products might not be the real deal. Item titles such as "Battery for Canon Rebel...." (you'd expect the product title of a genuine battery to lead with "Canon") don't inspire confidence. Likewise, the 'Brand' section in the product details of these suspect listings usually specifies the battery brand as 'Generic' or even 'EOSRebel' - not 'Canon'. And of course there's the surprisingly cheap prices being charged for these batteries - often way less than half Canon's RRP. It all gives us serious cause for concern.
Imaging Resource was a respected camera review site founded in 1998 and was the only other United States-based photo publication with a dedicated camera testing lab except for DPReview which itself is being closed down by Amazon.
Wine Country in Autumn Photography Workshop This November
November 2-4, 2023 - Sonoma County Wine Country is a special place in November. The harvest is in and it's time to enjoy the fruits of labor.
During this workshop we'll combine an outstanding and educational wine experience with beautiful photography, at a relaxed pace. It's the perfect get-away for those who love alluring scenery, great food, and delicious tastings.
If you want to do something truly different, beautiful, flavorful, and come home with unique pictures, this wildly affordable workshop is for you.
We still have a few seats open. And now you can fly directly into Sonoma County Airport and you're here!
The Z8 is Nikon's best mirrorless camera yet
You can read the entire article TheVerge.com.
Take the Z9's guts, put them in a smaller body, and cut almost $1,500 off the price, and you've got the Z8.
When I reviewed the $5,496.95 Nikon Z9, I said that "Nikon finally put itself in the professional mirrorless camera race, and in a lot of ways it's now winning." I said this because, while most camera manufacturers went small and light, Nikon made a big, heavy mirrorless camera with very high specs that felt made for working professionals.
The company has now taken those great specs and put them into a smaller $4,000 body. The new Nikon Z8 boasts a 45.7MP stacked CMOS sensor that, thanks to the Expeed 7 image processor, can shoot RAW photos at 20fps for over 1,000 frames. There are also autofocus readings up to 120fps. And impressive video specs: 12-bit N-RAW at 8K 60fps or 4K 120fps.
With the Z8, Nikon is now playing ball with most of the other camera manufacturers who set out to get big specs into smaller systems, and it is going to be more challenging to capture an audience when its camera now looks like everyone else's. Tune in to my video above for sample photo and video from the Z8, which is available for preorder today and launches on May 25th, 2023, for $3,999.95.
Virtual Camera Club News
The Nimble Photographer Newsletter is now publishing every Thursday. Readers will enjoy a variety of content spanning from short photo essays, to commentary on weekly events, to reviews of the latest and coolest photo gear.
TDS Workshops! - You can sign up for available workshops by visiting The Nimble Photographer. Inner Circle Members receive a 10-percent discount on all events.
Inner Circle Members: A big thanks to those who support our podcast and our efforts! We are having a blast at our new Inner Circle hangout, the private group I've set up at DerrickStoryOnline. We'd love it if you join us. You can become an Inner Circle Member by signing up at our Patreon site. You will automatically be added to the new hangout.
My Writing on Medium.com: I now have 90 published articles on Medium.com. And if you haven't visited the site, and enjoy good writing on a variety of topics, I suggest that you may want to take a look. You can just go to the home page and enter "Derrick Story" in the search field. And if you like what you read, then follow me!
The New Donation Kit for Carefree Shipping of Found Film Cameras - If you've discovered a film camera that's no longer being used, our new Donation Kit makes it easy to pack and ship. Just visit the Contact Form on thenimblephotographer.com, click the box next to Donating a Film Camera, and let me know what you have. In your note, be sure to include your shipping address.
Affiliate Links - The links to some products in this podcast contain an affiliate code that credits The Digital Story for any purchases made from B&H Photo and Amazon via that click-through. Depending on the purchase, we may receive some financial compensation.
Red River Paper - And finally, be sure to visit our friends at Red River Paper for all of your inkjet supply needs.
See you next week!
You can share your thoughts at the TDS Facebook page, where I'll post this story for discussion.