This is The Digital Story Podcast #911, Sept. 5, 2023. Today's theme is "The Nik Collection Transformation is Complete. And It's Wonderful." I'm Derrick Story.
Opening Monologue
On August 30th, DxO released Nik Collection 6.3 completing the overhaul of the entire suite of creative plugins. Every line of code has been rewritten. The software runs great on Mac and Windows machines. And for many of us, it's like falling in love all over again. I'll explain why on today's TDS Photography Podcast. I hope you enjoy the show.
Digital Photography Podcast 911
Tune-In Via Your Favorite Podcast App!

---

Apple Podcasts -- Spotify Podcasts -- Stitcher

Podbean Podcasts -- Podbay FM -- Tune In
The Nik Collection Transformation is Complete. And It's Wonderful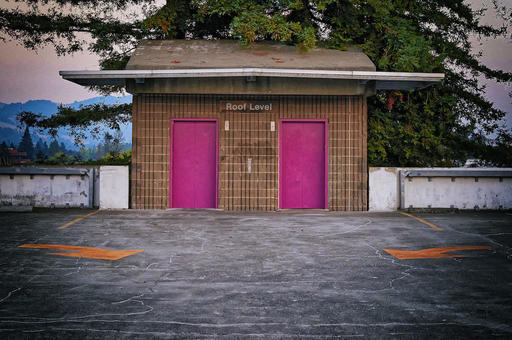 Nikon D610, Nikon 50mm f/1.8 G, DxO PhotoLab 6, Analog Efex from Nik Collection 6.3. Photo by Derrick Story.
When DxO acquired Nik Collection from Google, it was languishing. Those 8 magical plugins for Photoshop and Lightroom Classic had not been update in years. What was once the darling of the creative photography community seemed destined for the old folks home.
To revive the software suite, DxO knew there was much work to be done. I'm not sure they realized exactly how much work, but the effort became Herculean. Now, years later, version 6.3 achieves that goal. And for many of us, it marks a long overdue homecoming.
The Highlights
Because version 6.3 is incremental, it's easy to overlook its importance. DxO finished upgrading HDR Efex and Nik Sharpener Pro. So now all 8 plugins have the refreshed interface, new features, and updated code.
But a number of other important changes are part of version 6.3. And let's compare just a few of them to Nik Collection 5.
Full Compliance with Apple Silicon - Use Nik Collection 6 on Apple Silicon machines without the need for Rosetta<./li>

Don't lose your old version of Nik Collection - If you have a favorite old version, you can now have both the old and the new on the same machine.

Automatic integration with Affinity Photo during installation - Nik Collection 6 detects the presence of Affinity Photo during installation.

Convert layer to Photoshop Smart Object - Create a Smart Object for Photoshop directly with a single click from any plugin (except Nik Perspective).

Support of high-definition displays and multiple displays - Use HiDPI monitors and work without disruption when using multiple screens.

Local Adjustments Improvements - Make even more precise local adjustments with the option to diffuse your Control Points. Rename local adjustments and save them as part of presets. Control Points and Control Lines gain greater precision with the option to invert their impact. And a lot more.

Fully refreshed by DxO from the ground up - With the arrival of v6.3, every line of code has been rewritten by DxO, giving you unity, performance, and stability.
How I Now Use Nik Collection
I have an image library that is organized by file folders that I can tap using DxO PhotoLab 6, OnOne Photo RAW 2023, Luminar Neo, or Lightroom Classic.
If I know that I want to use a Nik plugin, such as Silver Efex or Analog Efex (two of my favorites!), I begin in DxO PhotoLab. There I can apply SmartLighting, ClearView Plus, and DeepPrime Denoising.
Then, from PhotoLab 6, I send the image to the desired Nik plugin. DxO creates a Tiff to serve as the handoff. I then do my plugin work, then apply the changes that send the Tiff back to PhotoLab. I now have the original edited RAW plus the enhanced Tiff in the same library.
PhotoLab has lots of export options. The one I typically use is Export directly to macOS Photos. I send a full-resolution Jpeg to Photos, which then adds the image to my iCloud library and makes it available on all my devices.
Final Thoughts
If all of this wasn't already good enough, DxO has committed to monthly updates to their extensive library of lens and camera modules. And they are expanding their support to third-pary lens manufacturers like Viltrox.
You can buy or upgrade to Nik Collection 6.3 for $79 or $149. And there is a free trial available. I upgraded from version 5 for $79, and it has been worth every penny.
ICYMI: New Firmware updates from Fujifilm, Nikon, Panasonic, Ricoh plus ACR update adds Sony A6700 Raw support
You can read the entire article on DPReview.com
So, in case you missed it, there have been several recent firmware updates for several popular camera models in the past couple of months as well as updates for Adobe Camera Raw, which added support for some new cameras and lenses. Most recently, there have been firmware updates for the Nikon Z9 and Nikon Z8 mirrorless cameras, helpful bug-fixing updates for the Fujifilm X-S20, Fujifilm X100V and the Ricoh GR III / GR IIIx, and a pair of updates for the Panasonic S5 II and S5 IIx cameras, among others.
I cover the highlights in the podcast.
Moving 1.5 Million Photos from an Old Drobo to a New QNAP NAS
You can read the entire article on PetaPixel.com
Back in February of this year, I began making a huge transition from the Drobo NAS system (now out of business) to the newer and far superior QNAP system. Back then I had just installed the two new NAS systems but had not moved any data.
I had many people (most of whom were using Drobo) ask how the QNAP transition was going. I told them that it was too early to tell and that I had a lot of work to do before I could give them a fair and honest answer.
Here I am about 6 months later and I have been using the system non-stop, but there was a lot to do between then and now. Some had to do with the data transition and some was just the back-to-back photo tours. Let me tell you what I have found, both the good and the bad.
When Drobo started showing signs of their pending demise, I was in a panic. I had ALL my data on their boxes and both the company and the units were failing. I literally lost sleep worrying about this problem. I pride myself on having every digital image I have ever taken (the keepers) and having them in two locations. I even tell my clients about this setup so that they know I will have their images safe for years to come.
I can tell you now that the panic is gone and I am really happy with the new QNAP solution. I have not only replicated what I was doing with the Drobo units, but I have surpassed the functionality and usability by far! It is not an inexpensive solution, but it is something that is vital to my business. As professional photographers, our data is everything, and keeping those images safe is critical. I am now sleeping better at night.
Virtual Camera Club News
The Nimble Photographer Newsletter is now publishing every Thursday. Readers will enjoy a variety of content spanning from short photo essays, to commentary on weekly events, to reviews of the latest and coolest photo gear.
TDS Workshops! - You can sign up for available workshops by visiting The Nimble Photographer. Inner Circle Members receive a 10-percent discount on all events.
Inner Circle Members: A big thanks to those who support our podcast and our efforts! We are having a blast at our new Inner Circle hangout, the private group I've set up at DerrickStoryOnline. We'd love it if you join us. You can become an Inner Circle Member by signing up at our Patreon site. You will automatically be added to the new hangout.
Great Photography Articles on Live View - If you check out our publication and appreciate what you see, be sure to follow us and clap for those authors. You can find us at medium.com/live-view.
If you're interested in writing for Live View, drop me a line at dstory@gmail.com.
The New Donation Kit for Carefree Shipping of Found Film Cameras - If you've discovered a film camera that's no longer being used, our new Donation Kit makes it easy to pack and ship. Just visit the Contact Form on thenimblephotographer.com, click the box next to Donating a Film Camera, and let me know what you have. In your note, be sure to include your shipping address.
Affiliate Links - The links to some products in this podcast contain an affiliate code that credits The Digital Story for any purchases made from B&H Photo and Amazon via that click-through. Depending on the purchase, we may receive some financial compensation.
Red River Paper - And finally, be sure to visit our friends at Red River Paper for all of your inkjet supply needs.
See you next week!
You can share your thoughts at the TDS Facebook page, where I'll post this story for discussion.