This is The Digital Story Podcast #917, Oct. 17, 2023. Today's theme is "Nervous Before a Photo Shoot? Me Too." I'm Derrick Story.
Opening Monologue
You'd think that after doing something professionally for decades, dealing with nerves would be a distant object in my rearview mirror. The fact of the matter is: I still get anxious before a big photo shoot. But I've learned how to channel nervous energy into creative output. And I'll share those tips with you on today's TDS Photography Podcast. I hope you enjoy the show.
Digital Photography Podcast 917
Tune-In Via Your Favorite Podcast App!

---

Apple Podcasts -- Spotify Podcasts -- Stitcher

Podbean Podcasts -- Podbay FM -- Tune In
Nervous Before a Photo Shoot? Me Too.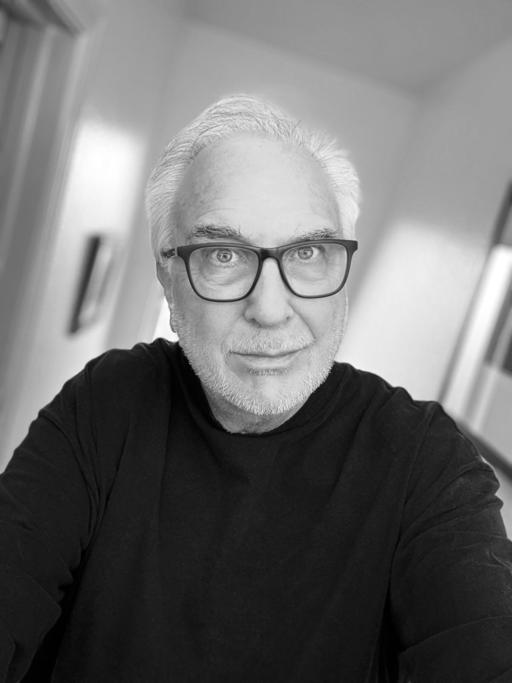 The driving force behind every photo shoot is to deliver the best images possible to the client. When I focus on that, everything else seems to fall into place. But that desire for excellence also creates pressure. And that first 10 to 15 minutes of the job include a bit of anxiety.
What I've learned over the years is that bit of pressure actually helps me focus. Even though I must appear confident and relaxed to help the client feel at ease, inside I'm laser-beamed on figuring out the best way for us to start the session. In the end, both parties are relieved and happy with the results. Here's my approach.
Conversation First - Before the actual photo shoot, have a phone conversation or Zoom call with the client. This is important to begin building rapport, and to find out expectations. This information will help you build your gameplan for the job.

Prepare Your Gear Ahead of Time - Use the information from the client discussion to determine the gear needed for the job. Begin this process 48 hours in advance. Why 48 hours? Because you will initially forget to include important items, wake up in the middle of the night remembering them, then still have time the next day to add them to your kit.

Plan for Backup Scenarios - You will build your ideal plan, and hopefully that will work. But also construct a Plan B incase the wheels fall off the wagon. Having a great backup plan will greatlyt decrease your anxiety.

Plan to Arrive Early - This will give you time to scout, contemplate, test shoot, and get comfortable. Nothing creates tension like arriving late to a photo shoot. Make sure you're early.

Put the Subject at Ease - I know this seems counterintuitive when you're nervous yourself, but you'll discover that your efforts to help the subject feel calm and confident will have the same effect on you.

Don't Start with Your Best Option - Everyone is going to need to warm up. Begin the shoot with your second or third favorite option. Once things get rolling, then you can go to your first choice.

Keep it Moving - This is where your preparation pays off. By keeping the shoot moving at a snappy pace, everyone will feel like it's going well, and will relax even more.

Share a Few Pictures from the Back of the LCD - Once the subject sees how well he/she looks, their confidence will grow and they will relax even more.

Keep Those Complements Flowing - Praise feels good, especially in the middle of a photo shoot.
By this point, everyone should be feeling pretty darn good. And thanks to your being prepared, generous, and focused, everything else will fall into place.
Adobe MAX 2023: Here's what Lightroom users need to know
You can read the entire article on DPReview.com
At its annual Adobe MAX event, Adobe rolled out new versions of its flagship applications, including the Lightroom ecosystem that encompasses Lightroom Classic, Lightroom desktop, and mobile Lightroom apps. They can now simulate shallow depth of field using existing depth maps or by creating new ones, edit in greater dynamic range on HDR displays, add a new Point Color tool for adjusting specific colors and more.
Lightroom Classic 13.0 and Lightroom 7.1 for macOS and Windows are available starting today to Creative Cloud subscribers via the Creative Cloud app, while the Lightroom 9.0 mobile apps for iOS, iPadOS and Android are available in their respective app stores.
Here are the key features.
Lens Blur - The new Lens Blur tool is characterized as being in Early Access but is available to all subscribers. If the photo already includes device depth information, Lightroom uses that as the depth map; if not, Lightroom analyzes what's in the scene (such as a prominent subject) to determine which areas should be out of focus.

HDR output and editing - The new HDR mode reveals the full dynamic range within an HDR-captured photo (which includes many Raws), extending the histogram and the Tone Curve tool to account for the added values. You can visualize which areas are beyond SDR and the capabilities of your current computer monitor.

Point Color - In previous versions of the Lightroom apps, it's been possible to manipulate colors by adjusting their hue, saturation and luminance in the HSL/Color tool. However, that was limited to 8 main colors. The new Point Color tool makes color selection more granular by sampling pixels in an image using an eyedropper.

Lightroom desktop goes local - Until now, the desktop version of Lightroom (not Lightroom Classic) has been tightly tethered to the cloud. By default, every image you import gets synced to Creative Cloud and made available to Lightroom on other devices. Sometimes, though, you may want to open an image and use Lightroom's tools to edit it without adding it to your cloud library (and taking up cloud storage). Now, a new Local option in Lightroom lets you browse your storage and edit images locally without any cloud involvement. If you do decide to sync one with the rest of your devices, you can copy it to the cloud, where it becomes part of your regular library.
A Couple Comments from Sedona
The TDS Sedona Photography Workshop is now in the books, and I've returned to Santa Rosa. But I received a few emails from participants that I thought you might enjoy.
Tim wrote: "Well, that was fun. Thanks to all for helping "break me in" to this whole photo workshop thing. It was the opposite of intimidating, as a result of Derrick's relaxed style and the good humor and openness that each of you brought. I'll take loads of good memories and some ok photos as well from this week! Thanks again everyone, and safe travels!
Michael wrote: "Thanks again for another great workshop! Great people, great scenery, great learning experience. And also, great weather! (Florence #1 is still fresh in my mind.) This really works as a destination. You'll be doing it again, but I don't think you can improve on it. I hope the same group reassembles next year someplace -- we look forward to advising on options."
As for me, I talked a bit about the workshop in the Nimble Photographer Newsletter, and I included some pictures as well. And in case you're curious, I'll be returning to Sedona in 2024, plus we'll have new exciting locations too. Keep an eye out for an upcoming podcast with the entire workshop schedule for next year.
Virtual Camera Club News
The Nimble Photographer Newsletter is now publishing every Thursday. Readers will enjoy a variety of content spanning from short photo essays, to commentary on weekly events, to reviews of the latest and coolest photo gear.
TDS Workshops! - You can sign up for available workshops by visiting The Nimble Photographer. Inner Circle Members receive a 10-percent discount on all events.
Inner Circle Members: A big thanks to those who support our podcast and our efforts! We are having a blast at our new Inner Circle hangout, the private group I've set up at DerrickStoryOnline. We'd love it if you join us. You can become an Inner Circle Member by signing up at our Patreon site. You will automatically be added to the new hangout.
Great Photography Articles on Live View - If you check out our publication and appreciate what you see, be sure to follow us and clap for those authors. You can find us at medium.com/live-view.
If you're interested in writing for Live View, drop me a line at dstory@gmail.com.
The New Donation Kit for Carefree Shipping of Found Film Cameras - If you've discovered a film camera that's no longer being used, our new Donation Kit makes it easy to pack and ship. Just visit the Contact Form on thenimblephotographer.com, click the box next to Donating a Film Camera, and let me know what you have. In your note, be sure to include your shipping address.
Affiliate Links - The links to some products in this podcast contain an affiliate code that credits The Digital Story for any purchases made from B&H Photo and Amazon via that click-through. Depending on the purchase, we may receive some financial compensation.
Red River Paper - And finally, be sure to visit our friends at Red River Paper for all of your inkjet supply needs.
See you next week!
You can share your thoughts at the TDS Facebook page, where I'll post this story for discussion.