My Gear
I have three different types of kits that I switch among depending on the situation. One bag features DSLR gear and the other two take advantage of mirrorless cameras. I'll start with the heavy duty kit and work lighter.
All kits include extra batteries, memory cards, lens cleaning cloths, filters etc.
---
DSLR Kit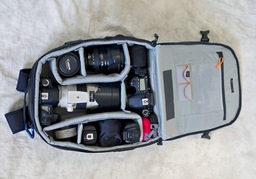 This is my go-to kit for environmental portrait assignments, model shoots, complicated events, light sports, and weddings.
---
Everyday Mirrorless Kit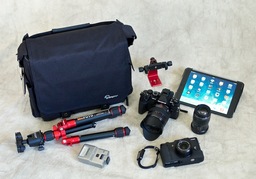 When I walk out the door in the morning, this is the kit I have over my shoulder. I can handle most assignments on a moment's notice, yet it's light and compact. This is also excellent gear for travel.
---
Spectator Mirrorless Kit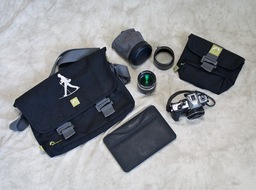 Sports and concert arenas have specific requirements for bag sizes and contents. For example, when I attend the Golden State Warriors games at Oracle Arena in Oakland, CA, the maximum length for a lens is 3". Also my shoulder bag can only be a little over a foot wide. So I have to pack specifically for these situations.
For additional configurations, check out the Fit Kits on The Nimble Photographer web site.
© 2023 Story Photography |