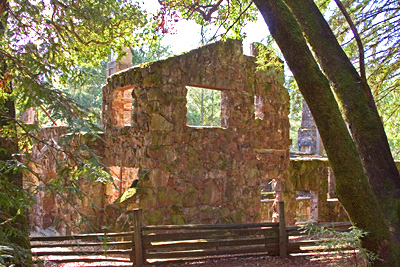 You can add depth to your compositions by "framing" them with natural elements in the landscape. This technique can transform your images for two-dimensional pleasing to three-dimensional stunning. Trees are often the most available options for this technique.
Take into account the exposure difference between your main subject and the frame. You may want to try an exposure that's in-between the two. Why? If you can retain some shadow detail in the frame, it makes for a more interesting image than if it goes totally black. If you have Photoshop CS2, try using the "Shadow/Highlight..." command (Image.. Adjustments.. Shadow/Highlight...)
I once knew a photographer who would create his own frames by carrying a small tree branch around with him. Crazy? Yes. Effective? He got some nice shots...
Technorati Tags: landscape, photography, technique, tips