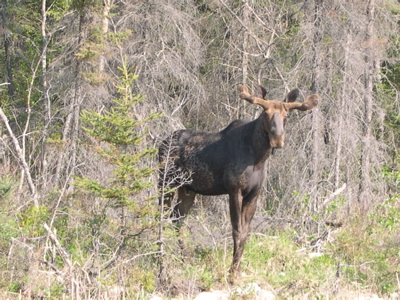 Jonathan Diener went fishing but came home with a Moose...
"I was on my way home from a fishing trip in Ontario, Canada," writes Jonathan Diener, "when I thought I should get my Nikon Coolpix 4300 out in case I saw any scenic opportunities during the 9-hour drive. Just as I did, this moose walked out of the woods along the road. I stopped, opened my car door, snapped this shot, then the moose turned around and disappeared back into the forest. BTW, he was much bigger than he looks in this shot."
I don't know... he looks pretty big here to me...
Technorati Tags: candid, image, photography