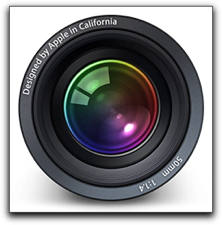 I've just spent my first full day with Apple's new pro photo application, Aperture. Unlike most users, I'll be using this program strictly on a 17" PowerBook. (If you're curious about how it performs on a laptop, read my Mac DevCenter post, Aperture on a PowerBook, Pt. 1.) Since I've just splashed my feet wet, I have a suggestion to help you get off to a good start with this new tool.
After you install the application, but before you import any photos, insert the Introducing Aperture DVD and watch the "Acquiring Images" segment. Then import a batch of pictures. Next, watch the "Aperture Interface" and "Browsing & Organizing" segments, then apply what you've learned to your images. Work back and forth between the instructional segments and your own library of photos until you've finished the training. Then read the help section about how to set up a "Vault" so you can back up your work on an external hard drive.
You'll be ready for a good night's sleep after this. But you will have made tremendous headway toward learning the application. I'll post more tips soon.
Technorati Tags: photography, product review