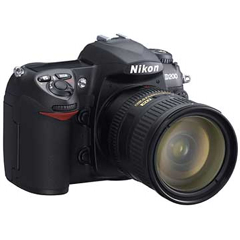 In a recent poll of The Digital Story podcast listeners, the Nikon D200 topped the list of "most desired" DSLRs. Listeners to Podcast #8 were asked to post the DSLR they most wanted to buy in Show Notes section of that show. The top 5 cameras were as follows:
Nikon D200
Canon 5D
Canon Rebel XT (350D)
Nikon D50
Nikon D70
Even though it was a small sampling (39 votes) the audience consists of avid photographers who are interested the latest cameras.
Technorati Tags: equipment, photography