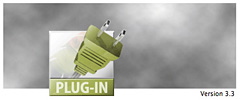 Adobe's Camera Raw 3.3 plug-in and DNG Converter is available for download. This latest version supports 17 additional cameras (and a total of 113 camera models).
New cameras supported include Canon EOS 5D, Canon EOS 1D Mark II N, Canon EOS 20Da, Fujifilm Finepix E900, Fujifilm Finepix S5200/5600, Fujifilm Finepix S9000/9500, Kodak EasyShare P850, Kodak EasyShare P880, Mamiya ZD, Nikon D200, Olympus E-500, Olympus SP-310, Olympus SP-350, Olympus SP-500UZ, Pentax *ist DL, Pentax *ist DS2, and Sony DSC-R1. The Adobe Camera Raw 3.3 plug-in requires Photoshop CS2, Photoshop Elements 3.0 or Photoshop Elements 4.0
I've just tested the new plug-in with .CR2 files from my Canon 5D, and it works wonderfully.
Technorati Tags: photography