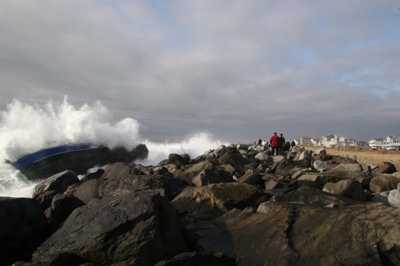 "This shipwreck occurred in Ocean Shores, WA," said Jordan Matthiesen. "I took the photo early in the morning on the day of the wreck. We were told that the captain had fallen asleep at the wheel and the ship crashed into the rocks. He made it out OK, but what a terrible loss!"
Jordan captured this shot with a Canon 20D. The ISO was set to 400 with the camera in shutter priority mode, 1/200th of a second. The focal length was set to 22mm.
If you have an interesting candid you'd like to share, take a look at our Submissions page, then send us your Grab Shot. If we publish it, you'll receive an ultra cool custom carabineer keychain.
Technorati Tags: candid, digital photography