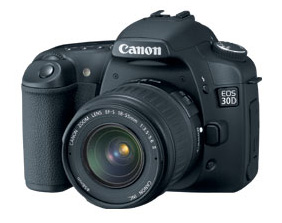 There are two types of digital camera disasters: those we bring upon ourselves and those of which we have no control. In this podcast I talk about both.
One of the pitfalls that I warn to stay away from is canned air, and I recommend to use blower bulbs instead. My favorite is the Giottos Rocket Air Blaster. But even with the Rocket, be sure to use it with care since you're inside your digital SLR where all the sensitive components reside.
I also find Ziploc bags very useful for protecting my cameras from humidity and condensation. Always have one with you that's large enough to contain your camera and lens.
Finally, keep an eye out for firmware updates for your camera. Sometimes they add new features to your model, but often they fix problems and are well worth the effort of installing.
Listen to the Podcast
Now that I've piqued your curiosity, it's time to listen to today's audio show titled, "Camera Mayhem - Self-Inflicted and Otherwise." You can download the podcast here (30 minutes).
Technorati Tags: camera, digital photography, podcast