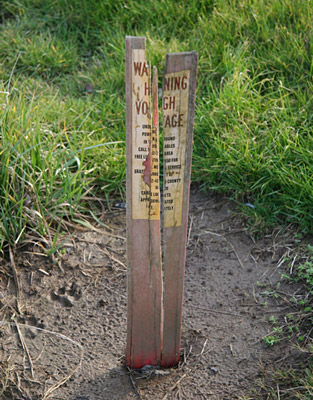 Lori Matthiesen was hiking at a location in Ocean Shores, WA that was supposed to be good for bird watching. But instead of finding fowl, she found this great sign, which cracked her up.
Lori used a Canon 20D, ISO 200, 1/250th @ f-5.6. The flash was turned off.
If you have an interesting candid you'd like to share, take a look at our Submissions page, then send us your Grab Shot. If we publish it, you'll receive an ultra cool custom carabineer keychain.
Technorati Tags: candid, digital photography