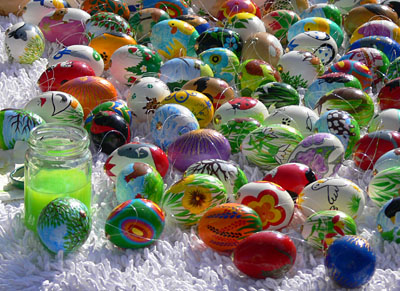 "I was out at the Starnberger See, which is a large lake close to Munich," said Oliver Breidenbach. "And there was a woman selling easter eggs that she had painted herself. I was attracted to the colors in this composition."
Oliver used a Panasonic DMZ-FZ30 in program mode with the ISO set to 80 and the flash turned off.
If you have an interesting candid you'd like to share, take a look at our Submissions page, then send us your Grab Shot. If we publish it, you'll receive an ultra cool custom carabineer keychain.
Technorati Tags: candid, digital photography