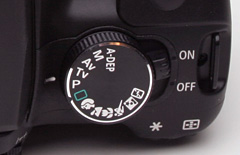 Today's photo mailbag includes questions about exposure compensation, over-saturation of solid reds by some cameras, macro photography, photo archiving, iTunes podcast subscriptions, plus a bonus slideshow tip. I promised to post the links to the Macworld article on photo archiving. So here's the info:
First, take a look at New Life for Old Photos, then you might want to read Selecting a Scanner. You might also be interested in Tools for Turning Back Time. And finally, don't forget my podcast titled, Scanning Tips.
Plus, here's some more info about my slideshow tip, Use Existing Signs for Titles. This tip is to help you prepare your entry for the FotoMagico Slideshow Showcase. Submit your Entry Form today (to get on the books), then start working on your presentation. Deadline to submit Entry Forms is May 30, and your presentation itself is due by June 15.
Listen to the Podcast
Now that I've piqued your curiosity, it's time to listen to today's audio show titled, "Mailbag - Digital Photography Q&A." You can download the podcast here (28 minutes).
Technorati Tags: digital photography, podcast