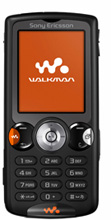 Maybe your next point and shoot won't be just a camera, but a camera phone. Until recently, no self-respecting photographer would even consider using a camera phone instead of a dedicated digicam, but times are changing.
I've been testing the Sony Ericsson W810i, that includes among other features, a 2-megapixel (1632x1224) digital camera with autofocus, f-2.8 lens, variable ISO, white balance adjustment, macro mode, assist light, self timer, burst mode, and panaroma mode. It also includes an amazingly good video capture (174×144, 10fps, .3gp, 8KHz mono). QuickTime handles the files with ease.
I can save all of this data to a Memory Stick PRO Duo memory card that comes in sizes up to 2 GBs. The W810i comes with a 512 MB Memory Stick. And the best part is, the card is easily accessible from a side slot.
You can make photo quality 5x7 prints with this device, and up to 8x10s are possible. And they look good! Plus, it's a phone, Walkman MP3 player, and FM radio... all bundled up in a package that slides easily in your top shirt pocket.
The SE W810i works great with Cingular's GSM/GPRS network. Cingular isn't offering it on their site yet, but you can buy unlocked W810i handsets on the open market, then put your Cingular phonecard in it. Going price for the W810i is around $380.
Camera phones may be coming of age...
Technorati Tags: digital photography, product review, gadgets