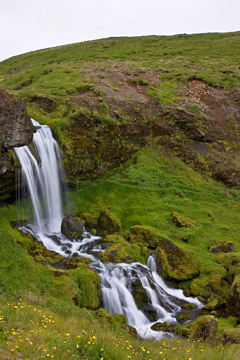 Here are 10 tips that you'll want to keep in your back pocket the next time you wander into the great outdoors. I've been using these tips for years, but had a chance to refine them a bit on my recent adventure to Iceland. The goal of field photography is to capture great images, enjoy nature, and do no harm to yourself and others. This list will help you accomplish the first goal.
Chase the light.
Photograph where you are.
Get out of the car.
Know where your equipment is.
Walk around the subject.
Take food and water.
Shoot high quality.
Isolate your subjects.
Take a polarizer.
Learn from what you've shot, then shoot it again.
Listen to the Podcast
Now that I've piqued your curiosity about these tips, it's time to listen to today's audio show titled, "10 Tips for Great Field Photography." You can download the podcast here (26 minutes).