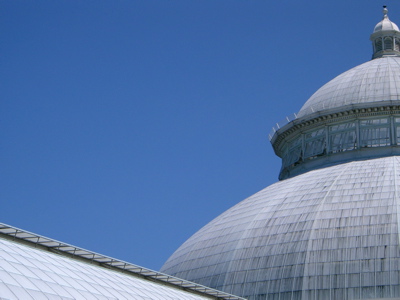 "This is a shot I took of the New York Botanical Garden Conservatory last month here in the Bronx" said Eric Marin. "The framing of the photo reminded me of some sort of alien landscape from a Star Wars movie, and I just loved the way the blue gradient of the sky contrasted with the white dome."
Eric used a Casio QV-R40 in program mode to compose this artistic shot.
If you have an interesting candid you'd like to share, take a look at our Submissions page, then send us your Grab Shot. If we publish it, you'll receive an ultra cool custom carabineer keychain.
Technorati Tags: candid, digital photography, grab shot