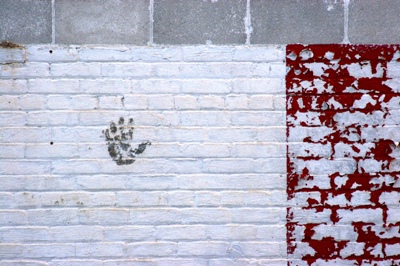 "Over a year ago I stumbled upon this wall in an old manufacturing section of town and took a shot of it," said Brett Stoddart. "Every time I looked at the picture, I would imagine it broken up into sections with more detail in each. I finally made it back to where the original was taken, and recomposed the shot with emphasis on the grease handprint against the whiteness of the wall and the peeling red paint. Needless to say, I have been so much happier with this and other 'revisited' images of 'the red wall.'
Brett used a Canon 20D in Aperture Priority mode at f-5.6. The ISO was set to 400. The focal length was 140mm.
If you have an interesting candid you'd like to share, take a look at our Submissions page, then send us your Grab Shot. If we publish it, you'll receive an ultra cool custom carabineer keychain.
Technorati Tags: candid, digital photography, grab shot, The Digital Story