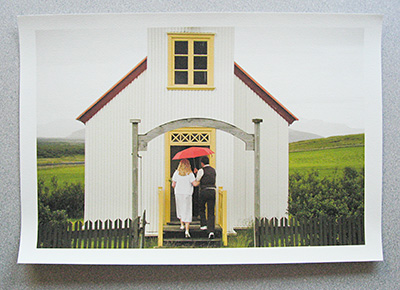 Imagine as you arrive to the chapel on your wedding day, you're greeted by a professional photographer whom you've never seen before and he says he'll shoot your ceremony for free. All you have to do is sign a model release. Oh, and he doesn't speak your native language.
This is just one of the amazing events that happened in Iceland. In the story, The Couple from Sweden, I describe the series of events that led to my photographing one of the sweetest weddings I've ever encountered. I've also posted the gallery on my Story Photography site.
Unlike the commercial weddings that I normally shoot, I captured this one existing light with no flash. I had complete artistic freedom. I then processed the images in Adobe Lightroom, and used its Web module to generate the gallery pages. From start to finish, this was a very satisfying self-assignment.
Technorati Tags: digital photography, Iceland, The Digital Story