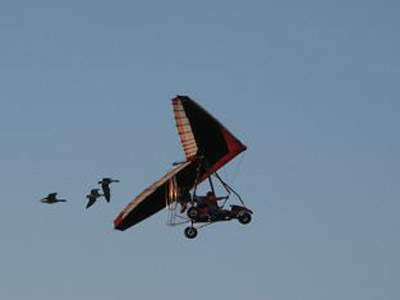 "On my way back home from work, I stopped my bike and shot few pictures of three birds flying after that deltaplano (no idea what you call it in english)," said Nish. "They took him for the Chief! They kept flying wing to wing for almost 10 minutes."
Nish captured this shot with a Canon PowerShot A530, 1/400th at f-5.5.
If you have an interesting candid you'd like to share, take a look at our Submissions page, then send us your Grab Shot. If we publish it, you'll receive an ultra cool custom carabineer keychain.
Technorati Tags: candid, digital photography, grab shot, The Digital Story