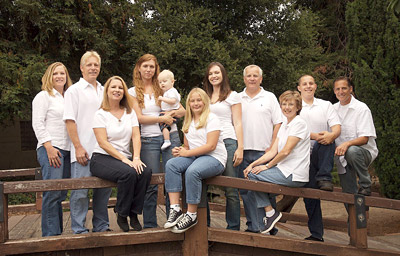 Sooner or later, every photographer is asked to take a group shot. In this podcast, I explain the ins and outs of this type of assignment so you can get satisfying results every time. I've also publish a blog post titled, Tips for Great Group Shots that complements this podcast.
Listen to the Podcast
Now that I've piqued your curiosity, it's time to listen to today's audio show titled, "Great Group Shots." You can download the podcast here (32 minutes).
Photo of Larry Lessig speaking at an O'Reilly Conference by Derrick Story.
See It in Person
If you're in Northern California on the weekend of October 7, stop by the Macintosh Computer Expo and sit in on my iPhoto 6 Tips and Tricks session. It's free, and I'll show you this tip plus lots of other cool iPhoto goodies. For those who really want to dig into some shooting techniques, stick around another day and sign up for my Digital Photography Made Amazing half day workshop on Oct. 8. But sign up early because seating is limited.
Technorati Tags: digital photography, podcast, The Digital Story