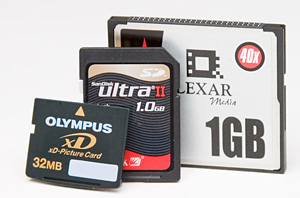 Experience is the best teacher... as long as you learn from your mistakes. This podcast is dedicated to lessons I've learned the hard way. I talk about situations such as finding myself at the steps of the Lincoln Memorial with dead batteries, capturing landscapes at ISO 1600, and not double-checking my facts before dispensing advice on memory cards.
If you want to revel in (and learn from) my mistakes, you're sure to like this podcast. And if you have your own lessons that you learned the hard way, be sure to send them to me, and I'll do a reader version of the show. (Go to the Submissions page for info on how to contact me.)
Listen to the Podcast
Now that I've piqued your curiosity, it's time to listen to today's audio show titled, "Things I've Learned the Hard Way." You can download the podcast here (28 minutes).
Technorati Tags: digital photography, podcast, The Digital Story