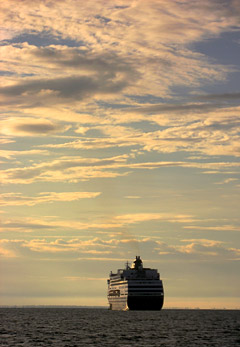 Even though there are always great shots in your backyard, there's nothing like a road trip to challenge and invigorate your photography. In this week's podcast, I discuss coping with the elements, getting around in foreign destinations, and dealing with backing up your data while traveling.
I also talk a bit about the Nov. Photo Assignment, juxtaposition. Should be a bang-up assignment producing lots of great shots.
Listen to the Podcast
Now that I've piqued your curiosity, it's time to listen to today's audio show titled, "More Tips from the Road" You can download the podcast here (30 minutes).
Technorati Tags: digital photography, podcast, The Digital Story
---
Sponsor Note...
ExpoDisc Custom White Balance -- Simply Better Color. Simply Better Pictures. Visit www.expodisc.com