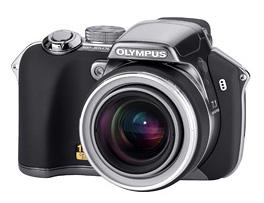 Olympus just announced the Olympus SP-550 UZ, and this looks like a sweet camera. Features include: 18x wide optical zoom (equivalent to 28-504mm on a 35mm camera) 1:2.8-4.5, Dual Image Stabilization, 7.1 megapixels, 15 fps burst rate, and super macro mode. And yes, the SP-550 captures in Raw mode. I think this is going to be a camera that many photographers toss in their backpack for day hikes and family outings.
Microsoft Photo Info
Here's a slick new tool for photographers who use Windows: the Microsoft Photo Info allows photographers to add, change and delete common metadata properties for digital photographs from inside Windows Explorer. It also provides enhanced hover tips and additional sort properties for digital photographs in Explorer (in Details view). Photo Info is a free download and works on both XP and Vista platforms.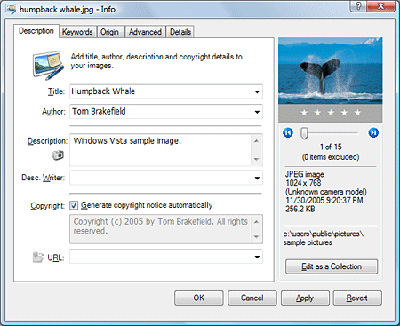 Technorati Tags: digital photography, The Digital Story