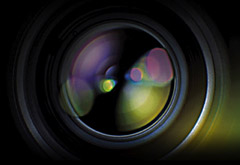 One of the holy grails of digital photography is maintaining consistent color management all the way through the workflow. We want our prints to look as close as possible to what we see on the computer monitor.
Recently, I sat down for a chat with Joe Schorr, Senior Product Manager for Aperture, to get to the bottom of color management workflow. Joe shared some great tips for maintaining the consistency that we all strive for, and I thought you might want to listen in on this 18-minute podcast interview. Even if you're not an Aperture user, there's lots of good information in this conversation.
Technorati Tags: digital photography, The Digital Story
---
Sponsor Note...
ExpoDisc Custom White Balance -- Simply Better Color. Simply Better Pictures. Visit www.expodisc.com