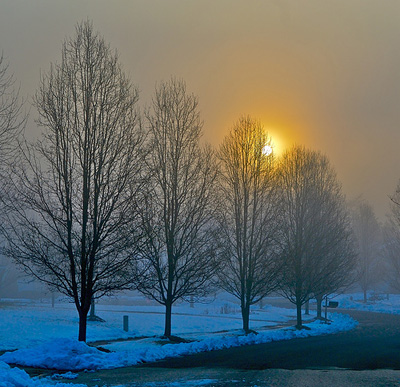 "I captured this shot a few months ago while taking my wife to work," said Lee Love. "I noticed it was very foggy, so I ran home, grabbed my camera, and went to the end of the street to capture this image."
We'll have to coax the image data out of Lee since it was stripped out of the shot, but you gotta admit, this is a handsome landscape image.
If you have a candid you'd like to share, take a look at our Submissions page, then send us your Grab Shot. If we publish it, you'll receive an ultra cool custom carabineer keychain.
Technorati Tags: candid, digital photography, grab shot, The Digital Story