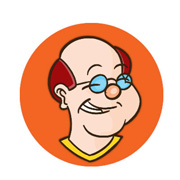 You can now post your favorite pictures to our Member Photo Gallery on The Digital Story. We've added this capability so members of our virtual camera club can share and discuss photography directly.
You can read the step by step guide for getting started right here on the site. But if you want to know why we did this, then you should listen to this week's podcast.
Monthly Photo Assignment
I also discuss this month's photo assignment, Slender. You can read more about how to submit on our Submissions page. Deadline for entry is May 31.
Listen to the Podcast
Now that I've piqued your curiosity, it's time to listen to today's audio show titled, "New Member Photo Gallery." You can download the podcast here (28 minutes). You can also subscribe to the podcast in iTunes
Technorati Tags: digital photography, podcast, The Digital Story
---
Sponsor Notes...
Add Magic to Your Slideshows -- FotoMagico presentations are so amazing that your audience will be asking how you did it.