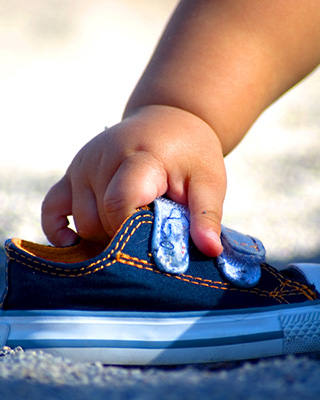 "This photo was taken at a local park," said Michael Cortina. "I often watch my grandson on my days off and always take my Nikon D50 with me when we go. I am a newbie, but belong to a local camera club. I'm always trying new things to improve my technical skills as well as my creative eye."
"For this shot, I tried to zoom in close and just watched him and he inspired this shot. I was aware of the time of day was not ideal for photography, and the focus wasn't as exact as I would have liked, but when I saw the image printed I really liked it. The info I have is 1/500 - f5.3."
If you have a candid you'd like to share, take a look at our Submissions page, then send us your Grab Shot. If we publish it, you'll receive an ultra cool custom carabineer keychain.
And you can view more images from our virtual camera club in the Member Photo Gallery.
Technorati Tags: candid, digital photography, grab shot, The Digital Story