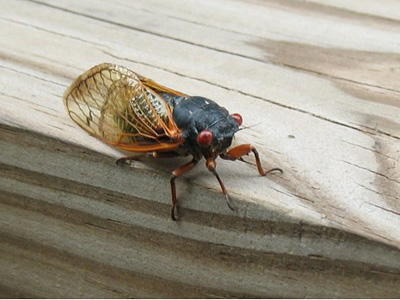 "If a fly can be a grab shot, why not a cicada," says Doug Barnes. "These things are only around every 17 years. This was taken at a picnic in Wood Dale, IL. Just got a Canon PowerShot A630, and I recently started listening to your podcasts. I have downloaded all your past episodes and am playing catchup. I started out barely knowing anything about the finer aspects of photography and have gotten a lot of great tips so far."
If you have a candid you'd like to share, take a look at our Submissions page, then send us your Grab Shot. If we publish it, you'll receive an ultra cool custom carabineer keychain.
And you can view more images from our virtual camera club in the Member Photo Gallery.
Technorati Tags: candid, digital photography, grab shot, The Digital Story