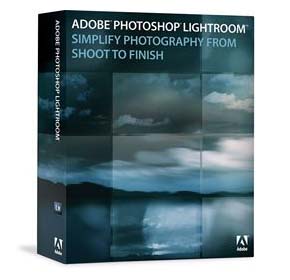 If you've been waiting to upgrade to Mac OS X Leopard because of Lightroom incompatibility, the wait is over. Registered users can now download Lightroom 1.3 update from the Adobe site.
The Lightroom 1.3 update (and Camera Raw 4.3 plug-in) also add support for seven additional digital cameras including the Canon EOS 1Ds Mark III, Canon PowerShot G9, Nikon D3, Nikon D300, Olympus E-3, Olympus SP-560 UZ, and Panasonic DMC-L10.
And as a bonus, Adobe has made available a technology preview of the Lightroom Export SDK, available as a separate download on the Adobe Labs site. It allows for the development of third-party plug-ins that will enable communication from the Lightroom 1.3 Export Dialog to third party tools, Web sites or devices.
"Once we get feedback from the developer community we will evaluate how to expand the SDK to other aspects of workflow outside of image export," said Tom Hogarty, product manager for Photoshop Lightroom. "The end result will allow photographers to further customize and streamline their workflows. This technology preview will give developers an opportunity to provide feedback and shape the way Lightroom's architecture will be utilized. While we have received numerous requests to provide an SDK that allows for image manipulation plug-ins similar to those available for Photoshop, our current focus is to continue to enhance the digital photography workflow by improving the connection to tools, functionality and services not available in Lightroom."
So good news all the way around for Raw shooters using Adobe products. If you want to keep an eye on the conversation around these topics, check out the Inside Lightroom web site.
Technorati Tags: digital photography, software, The Digital Story, Adobe Lightroom, Technology