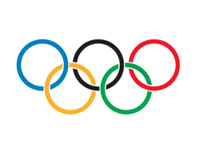 This is the first in a series of posts detailing my assignment in Beijing for the 2008 Summer Olympics.
SANTA ROSA, CA - As I prepare for my August 4th departure to Beijing, I'm faced with the challenge of gathering together everything I need, but in a package I can have with me at all times. I'm not talking about socks and underwear, those are replaceable most anywhere. The bag that is the center of my universe includes my travel documentation, camera gear, audio recording equipment, and computer.
On the surface, my assignment is simple. Assist working photographers in the Olympic Media Center. My sponsors are Kodak and Apple. While I'm working in the center, I'll be interviewing, photographing, and publishing stories about the people covering the event. It's the classic "story within the story" scenario that I love so much. I'll help set up the media center days before the opening ceremonies, then work a shift that goes through August 14th.
One of the most common questions people ask is, "Will you get to shoot at the venues?" Good question. I have no idea. In fact, all I really know is that I have a flight reservation, a visa, and a media pass. I'll find out the rest in good time.
So you can understand my desire to pack light. If it can't hang on my shoulders, it's not going with me. In my next installment of Assignment Olympics, I'll detail the contents of my kit. I think I have it together, but if I'm forgetting something, I'm going to depend on you to let me know.
I've also just set up a Twitter account for posting "quickies" as they happen. If you like the realtime stuff, you might want to follow along.
Technorati Tags: Derrick Story, digital photography, Technology, The Digital Story, Beijing Olympics