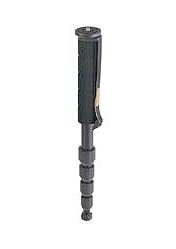 For the next two weeks while I'm in Beijing, it's monopod time. When preparing for a big trip, I often wrestle with this issue. Should I bring a tripod? If yes, which one? Can I get by with just a monopod? Will I regret this decision no matter what I choose?
This time around, I'm opting for the monopod - to be specific, a Giottos 9780 5-Section Monopod. It's light (1.4 lb / 640 grams), tall (70.8" / 180 cm), and compact (20.8" / 53 cm). I don't have to carry it over my shoulder when it's hot; I can use it as a walking stick. It is the perfect support for my Canon Tripod Mount Ring, it looks cool, packs easily in my suitcase, and I take good pictures with it.
The monopod has been winning out more lately as my ability to shoot at high ISO increases. At ISO 1600, shooting in the aperture range of f/1.4 to f/4, I feel like I can conquer just about any lighting condition with the Giottos. And if you're shopping, a pro-caliber monopod costs far less than an equivalent tripod. My Giottos stick only runs about $48, and it is a quality piece of equipment.
So, will I regret this decision to leave the 3-legged monster at home? I doubt it. But if I do, I promise to let you know in a couple weeks.
---
Previous Installments of Assignment Olympics
Pulling the Pieces Together
What's in the Bag for Beijing
---
Technorati Tags: Beijing Olympics, Derrick Story, digital photography, Technology, The Digital Story, monopod