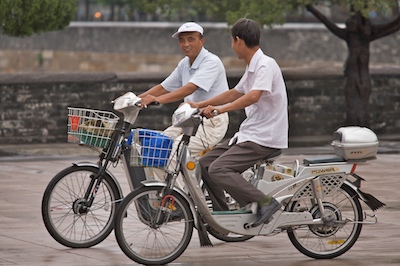 I had this morning off, so I got up early and caught a cab to the gates of the Forbidden City here in Beijing. Since I was there before tickets went on sale, I had an opportunity to photograph the workers as they rode in on their bicycles. So here's a sampling of the two-wheeled devices I saw.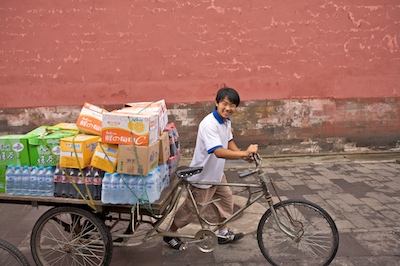 Many bikes were converted into work vehicles that could carry an amazing amount of goods.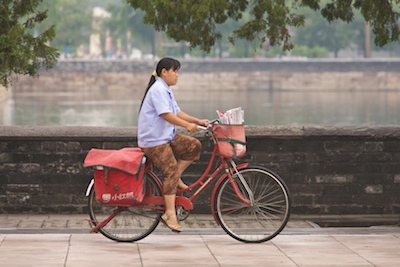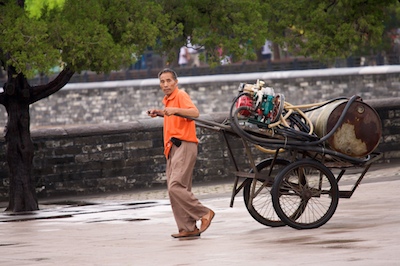 I'm not even sure what this contraption does. But I do know it would be much more unwieldily without the wheels.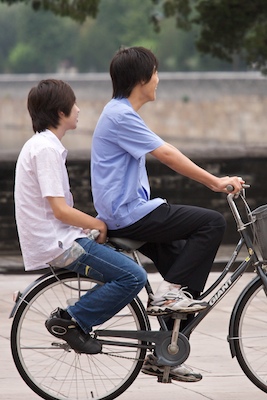 Ride sharing is also popular here in Beijing.
Photos by Derrick Story captured with a Canon 5D, 70-200mm L zoom with 1.4X tele extender.
Technorati Tags: Beijing, Derrick Story, digital photography, Technology, The Digital Story, The Forbidden City, Bicycles