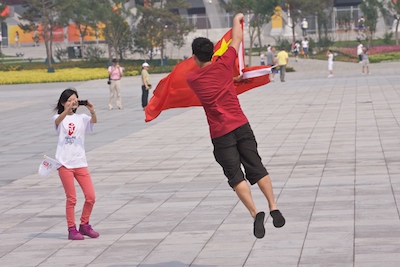 I found a spot on the Olympic Commons where locals like to pose for pictures in front of the Bird Nest. As with many of my other wanderings in Beijing, I've noticed the excitement among the Chinese to have the world at their doorstep.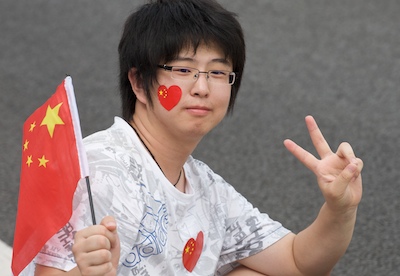 One aspect of this that I know other photographers will appreciate is the willingness here to be photographed. Many times, it feels like I've honored them by pointing my camera in their direction and asking for permission. I'm not sure if it's because I have a Kodak media pass, or just the general nature of this Olympic community. But it sure is making my work enjoyable.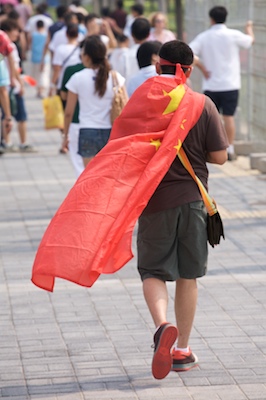 Other times, however, it's hard to beat the traditional grab shot, capturing life as it strolls by in all of its colorful glory.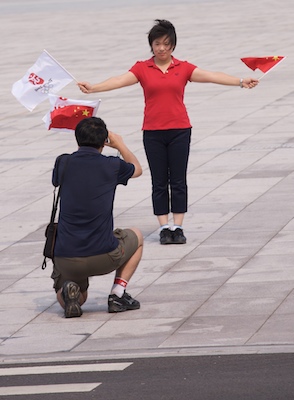 With so much attention focused on the venues and capturing sport as it happens, I seem to be in the minority in terms of my interest in making portraits of those who watch the games. I'm working primarily with a 70-200mm Canon L zoom. By photographer standards here, that's a pea-shooter. But it's working just fine for me.
Photographs by Derrick Story captured with a Canon 5D and Canon 70-200mm f/4 L zoom lens.
---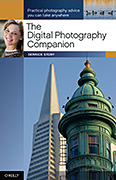 Now Available! The Digital Photography Companion. The official guide for The Digital Story Virtual Camera Club.
25 handy and informative tables for quick reference.
Metadata listings for every photo in the book
Dedicated chapter on making printing easy.
Photo management software guide.
Many, many inside tips gleaned from years of experience.
Comprehensive (214 pages), yet fits easily in camera bag.
---
Technorati Tags: Beijing Olympics, Derrick Story, digital photography, Technology, The Digital Story