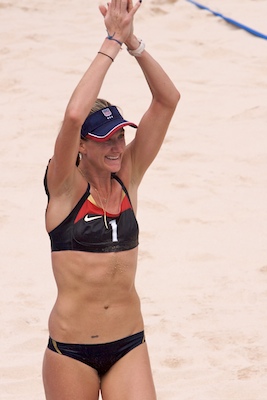 Beach volleyball was in my viewfinder today, and I had a great time watching the Americans and Chinese win their respective matches. The US team of Walsh and May-Treanor defeated the tandem from Norway. Here, Kerri Walsh greets the crowd after their victory.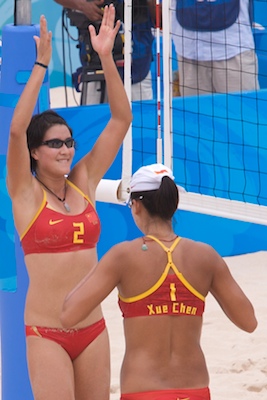 The Chinese team lead by phenom Zhang Xi performed well against the German team. Shown here she greets her teammate after the win.
The other matches were excellent too. I especially enjoyed watching Arvaniti of Greece serve one fireball after the next.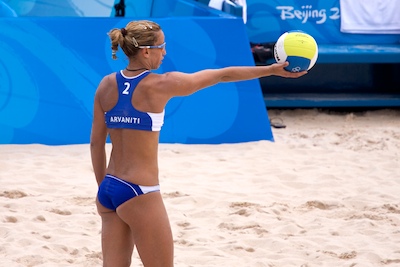 Then, in the afternoon, the rain came in. So it was time to catch the bus back to the Main Press Center and process the images. Thank goodness for Aperture.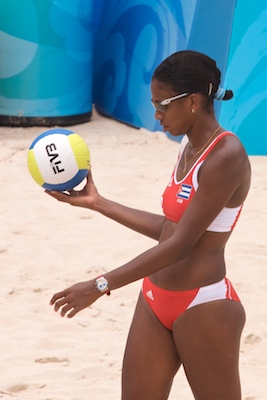 Photos by Derrick Story, captured with a Canon 5D, with a 70-200mm Canon L using a matching 1.4X multiplier.
Technorati Tags: Beijing Olympics, Derrick Story, digital photography, Technology, The Digital Story