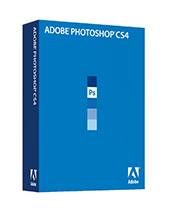 Adobe has taken the wraps off Photoshop CS4. I've been working with prerelease copies for months, and I have 10 favorite features that I want to share with you in today's podcast. This is a terrific update, and I think you're going to enjoy what Adobe has done with our "must have" photo application.
This means that I also get to announce my new book, The Photoshop CS4 Companion for Photographers. This guide fits nicely in your laptop bag and maps out an easy to use workflow for photographers using CS4 -- everything from upload, to organization, to image editing, and output.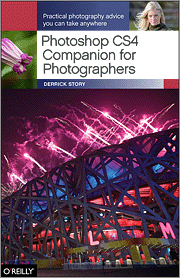 I even included a chapter of Photoshop recipes for portrait retouching, lens distortion correction, color changing, and much, much, more. The Photoshop CS4 Companion for Photographers gives you everything you need, and nothing you don't. I think you're going to love it.
Monthly Photo Assignment
Quiet is this month's photo assignment. As summer begins to wind down, it's time to change gears a bit and enjoy a few quiet moments. You have lots of latitude for your interpretation of this assignment. You can read more about how to submit on our Submissions page. Deadline for entry is Sept. 30.
Listen to the Podcast
Now that I've piqued your curiosity, it's time to listen to today's audio show titled, "Top 10 Photoshop CS4 Features." You can download the podcast here (29 minutes). You can also subscribe to the podcast in iTunes
The Digital Story podcasts are available for direct download from Apple iPhones. I've created a special mobile download page here. Just load the page in Safari, browse the podcast line-up, and click on the one you want to listen to.
Want to share photos and talk with other members in our virtual camera club? Check out our new Flickr Public Group. It's a blast!
Technorati Tags: digital photography, podcast, technique, Technology, The Digital Story, tips
---
Sponsor Notes...
Add Magic to Your Slideshows -- FotoMagico presentations are so amazing that your audience will be asking how you did it.
Red River Paper -- Try the $7.99 Sample Kit.