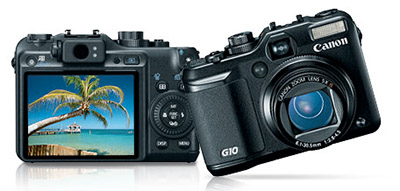 Fpr more than a year, the Canon G9 has ruled the roost of Raw shooting compacts. Its good lens, great capabilities, and handsome looks have been tough to beat.
But Round 2 may have a different outcome. When you compare the new Panasonic Lumix DMC-LX3 to the new Canon PowerShot G10, the LX3 seems to have a bit of an edge. Take a look at these key comparisons:
Leica f/2-2.8 2.5X lens compared to Canon's f/2.8-4.5 5X zoom lens. The Canon has more reach, but the Leica is wider (24mm vs 28mm) and faster.
Panasonic's 10.1 MPs compared to Canon's 14.7 MPs on roughly the same size sensor. Is it just a coincidence that the Panasonic has better high ISO performance?
Panasonic's 265 grams weight compared to Canon's 350 grams. And the Panasonic definitely fits better in the jacket or pants pocket.
Panasonic's HD movie capture (16:9, 1280 x720 pixels at 24fps) versus Canon's 640x480 recording.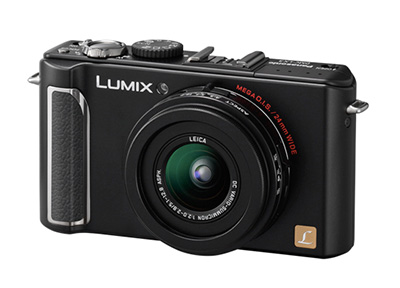 Based on reader reviews and professional reports, the Canon G10 is an outstanding camera. But it is no longer the automatic choice for serious photographers looking for a compact that records in Raw. On its third try, Panasonic has created a gem of a camera with the LX3 -- and by some accounts, a more desirable model than the G10. Post a comment if you've shot with either.
---
-
---
Technorati Tags: Derrick Story, digital photography, Technology, The Digital Story, Canon G10, Panasonic Lumix LX3