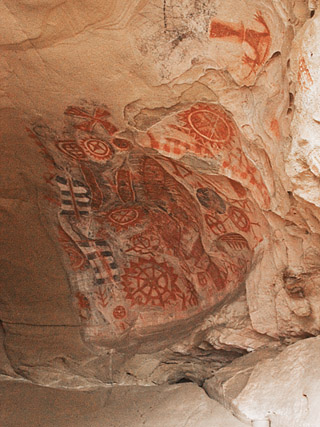 I took a side trip on my way home yesterday to the Chumash Painted Cave State Historical Park north of Santa Barbara, CA. The sandstone cave contains drawings by the Chumash Native Americans that dates back to the 1600s. I love cave drawings and wanted to see them for myself.
When I arrived, however, the cave entrance was protected by a heavy iron grid. I totally understand the thinking here, but the large diameter of my Olympus DSLR lens could not navigate the iron bars without having them in the shot. Then it dawned on me the the lens barrel for my Canon G9 compact would easily fit through the openings in the grid. And sure enough, they did.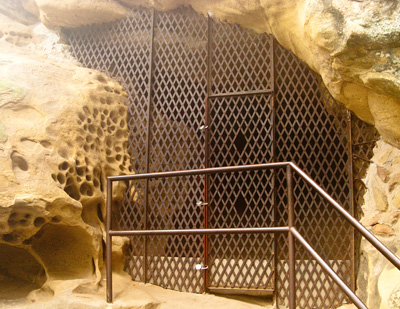 So I increased the ISO to 400, steadied the camera against the iron gate, and recorded a series of images with the lens protruding through the grid. Since I shot in Raw mode, I had lots of latitude in post processing to bring out the detail of the religious drawings.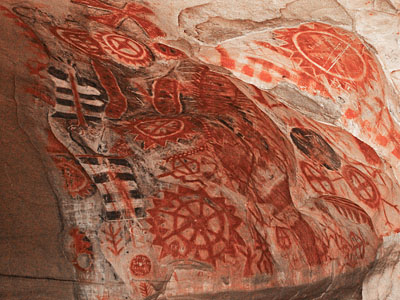 So, once again, carrying a compact camera with me in addition to the DSLR allowed me to get a shot that I might have otherwise missed.
Photos of the Chumash Painted Cave by Derrick Story, captured with a Canon G9, ISO 400 in Raw mode.
---
-
---
Join me on March 28 for "How I Did It" - A Workshop in High-Impact Photography
---
Technorati Tags: Canon G9, Derrick Story, digital photography, technique, Technology, The Digital Story