Now that I don't have a "regular job" anymore, I've converted part of my home to an office. I have a computer, printer, and most of the necessities to carry out my freelance work. But one thing I really miss from my previous life as a full-time employee is a photocopier.
I could go out and spend the money for an all-in-one printer/photocopier. But quite frankly, I probably should pay the property taxes first. So I've cobbled together a "photocopier for the unemployed," and I thought you might be interested in how this works.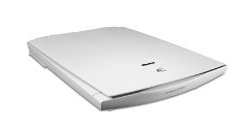 First thing I had to do was find some sort of scanning device. I dug around in the "old equipment closet" and found a CanoScan FB630U that I had bought years ago for around $100. It had a USB connector (which is critical to success of this project), and the driver for my Mac was still available for download on the Canon site (in .sit format, however. So I had to download a trial version of Stuffit to decompress the file.)
I decided to use an old Mac laptop that wasn't seeing much action these days as my scanning workstation. It had Photoshop Elements 4 loaded on it, and the application accepted the ancient Canon driver. So I made a little extra room in my home office, set up the laptop, plugged in the scanner, and fired everything up.
Surprisingly, it worked! I used a bank document for the test because it had lots of small writing and fine lines. I set the software to scan at 300 dpi for an 8.5"x11" document. I used the black & white setting to keep the file size small and scanning time to a minimum.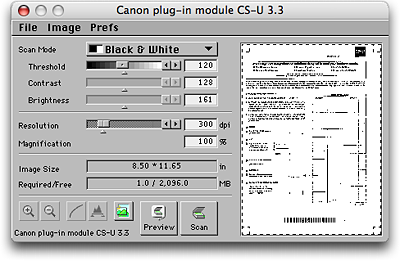 I then made a scan and the image appeared in Photoshop Elements. I simply hit "Print" and was soon greeted with a decent reproduction of the original document. I decided to keep an electronic version also for my records, so I converted the Bitmap image to Grayscale and saved it as a Jpeg at "10" quality. The file size was a little less than 1MB, and I printed it too as part of the test. It looked great. With a little practice, I was able to produce a "photocopy" within a couple of minutes. And since I have more time than money, this seemed like a good alternative to a dedicated photocopier. Plus, now I can scan other stuff too!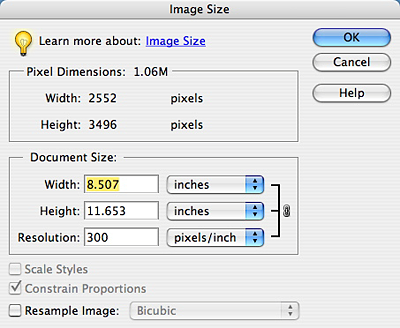 Note: To make sure your output looks good, open the Image Size dialog box in Photoshop, uncheck the "Resample Image" box, and change the resolution to 300. Your "photocopy" will look great.
---
-
---
Technorati Tags: Adobe Photoshop, Derrick Story, Printer, scanning, creative output