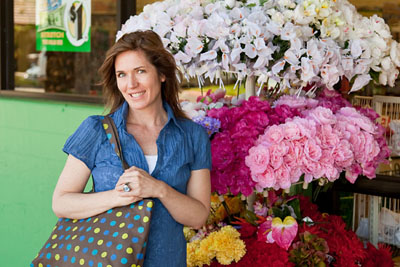 If the release of the Canon Digital Rebel T1i and the Panasonic GH1 are any indication of trends for 2009, HD video capture with our "still" DSLR cameras will soon be commonplace. I've been using the Canon 5D Mark II for a video project for The Digital Story, and am planning some fun tutorials on getting the most out of these types of devices.
But I have one simple reminder right now for those playing with video on their digital cameras (DSLR or compact): Don't forget to grab stills too.
Right after you shoot a video snippet, change modes and grab a few still shots too. If possible, even re-inact a scene or two. You can use these high resolution stills with the video, especially to cover mistakes and things that went wrong during the shoot, such as a misfocused moment or someone walking through the frame when they shouldn't have.
The nice thing thing about having a big high resolution still photo is that all of your options are open. You can animate it using the Ken Burns effect such as slowly zooming in or panning through the image. These effects are easy to achieve in iPhoto, Fotomagico, and iMovie.
So yes, have a great time shooting video with your still camera. Just remember to grab a few stills too. At some point, you'll be glad you did.
---
-
---
Technorati Tags: Canon 5D Mark II, Derrick Story, digital photography, iMovie, iPhoto '09, technique, Technology, The Digital Story