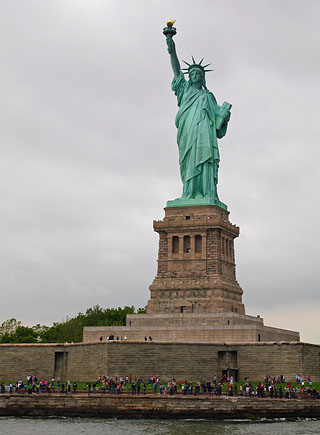 What's more fun than shooting the Statue of Liberty? Taking pictures of photographers trying to get their own shot of the grand lady.
On a recent trip to New York to test the Olympus E-P1, we took a water taxi out to Coney Island. On the way, we made a "drive by" stop near the Statue of Liberty for a quick photo op. It was fun to get my own stock photo of the Statue, but maybe just as fun to grab this candid of the photographers working the shot. As we always say on a photo shoot, after you get the first shot, turn around and look to see what's behind you.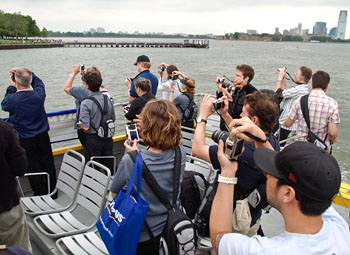 Photos by Derrick Story, captured with the Olympus E-P1 digital camera.
If you're interested in the Olympus E-P1, check out my ISO Comparison post. I run at series of photos from the camera staring at ISO 100 all the way up to ISO 6400. I also have a podcast covering the features of the E-P1.
---
-
---