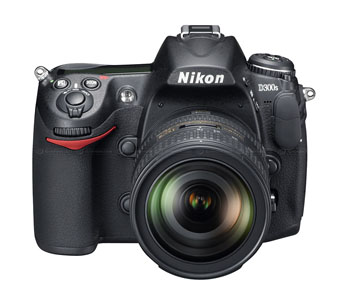 I know that's a weird headline, but when I look at the refreshed D300S, that's exactly what comes to mind. Nikon has taken a great camera and improved it in ways that are very instep with the times. If I were a boxer and was facing the D300S on the other side of the ring, I'd think, "Geez, that guy looks strong."
Aside from its solid build and great image capture, some of the features I like on this camera include:
Fast burst mode - 7 fps. That is fast enough for serious sports action. And combined with the image magnification from the cropped sensor, you have quite a rig with a 300mm lens attached.
51-point autofocus - powered by a fast image processor gives you the ability to keep up with anything that's on the move.
Dual memory card slots - is a nice touch, and since we all have both SD and CF cards, we can put them to use here.
Excellent LCD - that's 3" and supports 920,000 dots.
External stereo sound input - for the 720p HD video capture. In my opinion, external audio is a must in a serious camera that captures HD
Overall, I think this is a terrific camera for any serious photographer owning Nikon glass. The list price is $1,799 US, and it's available for preorder now. There's more information about the camera on DP Review.
---
-
---