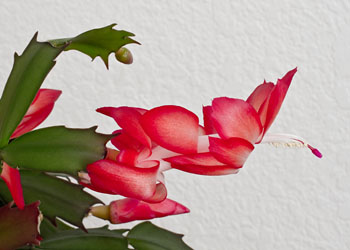 Want to make your own holiday greeting card? We have everything you need right here, including a free downloadable image that's cropped to fit perfectly on the cover of a 5"x7" holiday card. If you've never printed your own cards, take a look at this article: Professional Photo Art Notecards Using Aperture and Red River Paper. You can also set up these projects in Photoshop and Lightroom too. One reader even used Microsoft Word.
To get the image of the Christmas Cactus, just go to the TDS Flickr page, click on the All Sizes link above the Christmas Cactus picture, and then click on the Original link. This loads up the master image. Then all you have to do is download it using the link above the image.
These cards are gifts unto themselves. They are perfect for family, friends, your kids' teachers, your hair cutter... anyone that you want to wish "happy holidays" to. So go get that high resolution image, and make something pretty.
If you want to share one of your holiday shots with our virtual camera club, then upload it to the The Digital Story - Digital Photography Public Group and tag it with "Greeting Card". I'm sure others will appreciate the gesture.
---
-
---