Aperture 3 users can download the 3.0.1 update that improves 15 called-out features including: upgrading older libraries, importing photos, memory management, face recognition processing, roundtripping, accessing libraries on a network volume, Places, and more. A lot of stuff! But it still doesn't address a couple of things on my list. One complaint I have is that exporting is slower on my MBP 2.5 GHz than it was before. But the problem that drives me crazy is that my IPTC metadata doesn't display properly in Photoshop after an export from Aperture.
Here's the metadata that I entered in Aperture 3.0.1 (click on picture to enlarge):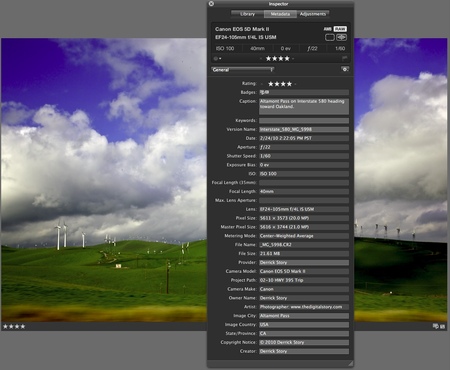 And here's what is displayed in Photoshop CS4 after I've exported from Aperture with the metadata box checked: (click to enlarge):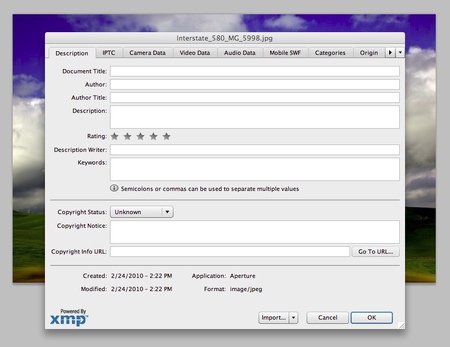 Notice all of the blank fields...
So I'm happy to see an Aperture 3 update so quickly after its release. And I'm looking forward to future updates that will smooth things out even more... especially the metadata export.
More Aperture Tips and Techniques
To learn more about Aperture 3, check out my Aperture 3 Essential Training on Lynda.com. Also, take a look at our Aperture 3 Focus Section. Tons of free content about how to get the most out of Aperture.
---
-
---